Solodev, the web experience company, recently earned "Highest Ranking Software Tool" for the state of Florida in a nationwide study conducted by G2 Crowd – the leading online resource for independent and authenticated user reviews for business solutions.
On the same day, G2 Crowd also ranked Solodev on Florida's top 25 B2B companies for 2018. Together, these two accolades position Solodev alongside leading software brands like MailChimp, Slack, and Microsoft SQL Server on a national scale.
G2 Crowd's state-by-state ranking reflects a company's overall user satisfaction around its top-rated product, service, or solution. Solodev's Web Experience Platform software earned a score of 4.9 out of 5 in the Web Content Management (WCM) category, and also had the distinction of being the only cloud-first WCM to be ranked No. 1 in any of the 50 states.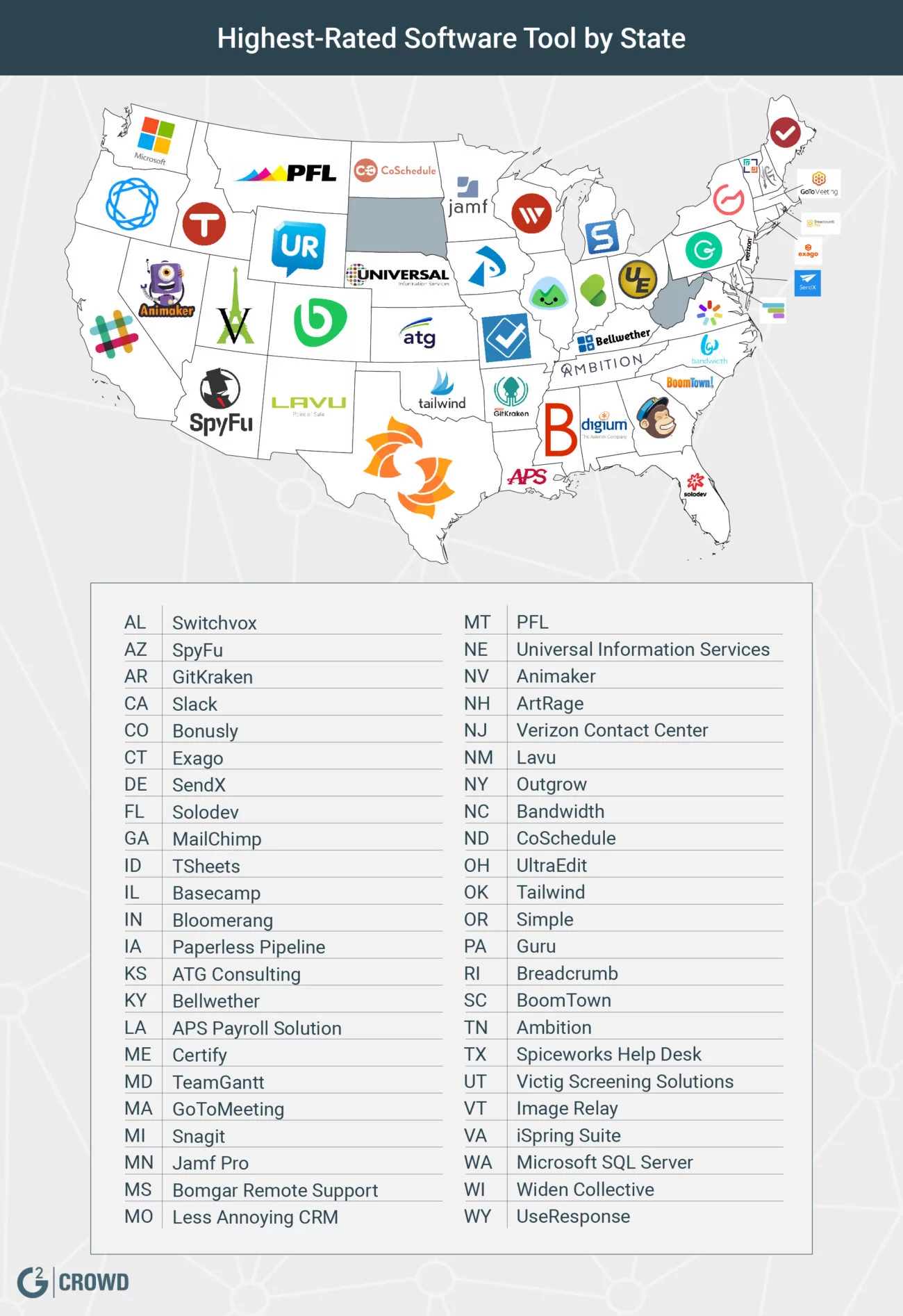 Solodev also captured the No. 9 spot on G2 Crowd's list of Florida's top 25 B2B tech companies for 2018. These leading brands account for nearly 2,000 verified reviews from users around the country – as well as publicly available sources including LinkedIn and Crunchbase. This list also covers a variety of tech categories from e-commerce to CRM to core HR.
"We learned about both of these rankings on the same day, so needless to say we're doubly thrilled," said Shawn Moore, Chief Technology Officer at Solodev. "We work hard for our clients wherever they are, but Solodev was born in Florida – and this is our home. We love it here. We have clients across the state, and many in the public sector that are serving their communities with pride."
Some of Solodev's Florida-based clients include the City of Miami Beach, CNL, OneBlood, Florida Department of Education, Central Florida Regional Transit Authority (LYNX) and Seminole County Public Schools. As Florida's only WCM software provider built from the ground up for the Amazon Web Services (AWS) Cloud, Solodev is helping customers across the Sunshine State – and the country – to move their websites and digital programs to AWS with greater efficiency, security and cost effectiveness. Solodev's 24/7/365 support is also handled completely out of their headquarters in Orlando.
"We always strive to make our state better, and that includes advancing the growth of the tech sector," said Moore. "But representing Florida twice? That's an honor we could not have achieved without an amazing user base that pushes us to innovate. These achievements are all about them – not us."
G2 Crowd compiled and produced both lists; in order to qualify, each company was required to have at least 10 verified user reviews posted on G2Crowd. Unlike other review sites, G2 Crowd independently authenticates each reviewer as a product user. In total, the data used to create the list relies on over 300,000 B2B software and service reviews in the G2 Crowd database.