Orlando, FL (September 16, 2021) – Solodev, the launchpad for building and deploying custom cloud experiences, announced today that it has achieved the rank of "High Performer" in the Fall 2021 edition of the G2 Grid® for Web Content Management in the Enterprise, Mid-Market, and Small Business segments. This marks the fourth consecutive year that Solodev's CMS products, now available in the Solodev Cloud, have beaten out leading CMS platforms in key areas around customer experience.
In this latest report, Solodev ranked first in three categories under G2's Enterprise Usability, including "Best Meets Requirements," "Easiest to Use," and "Best Usability." In each case, Solodev scored higher than Contentstack, WordPress, Sitecore, HubsSpot, and other leading platforms.
Additionally, Solodev earned coveted enterprise badges for "Best Support" and "Easiest to Do Business With," as well as "Easiest Setup" and "Highest User Adoption." These accolades codify Solodev's continued excellence in delivering world-class customer service and support – helping users and organizations build digital experiences and manage their content operations on a Cloud-first, API-first platform that offers both traditional and headless CMS capabilities.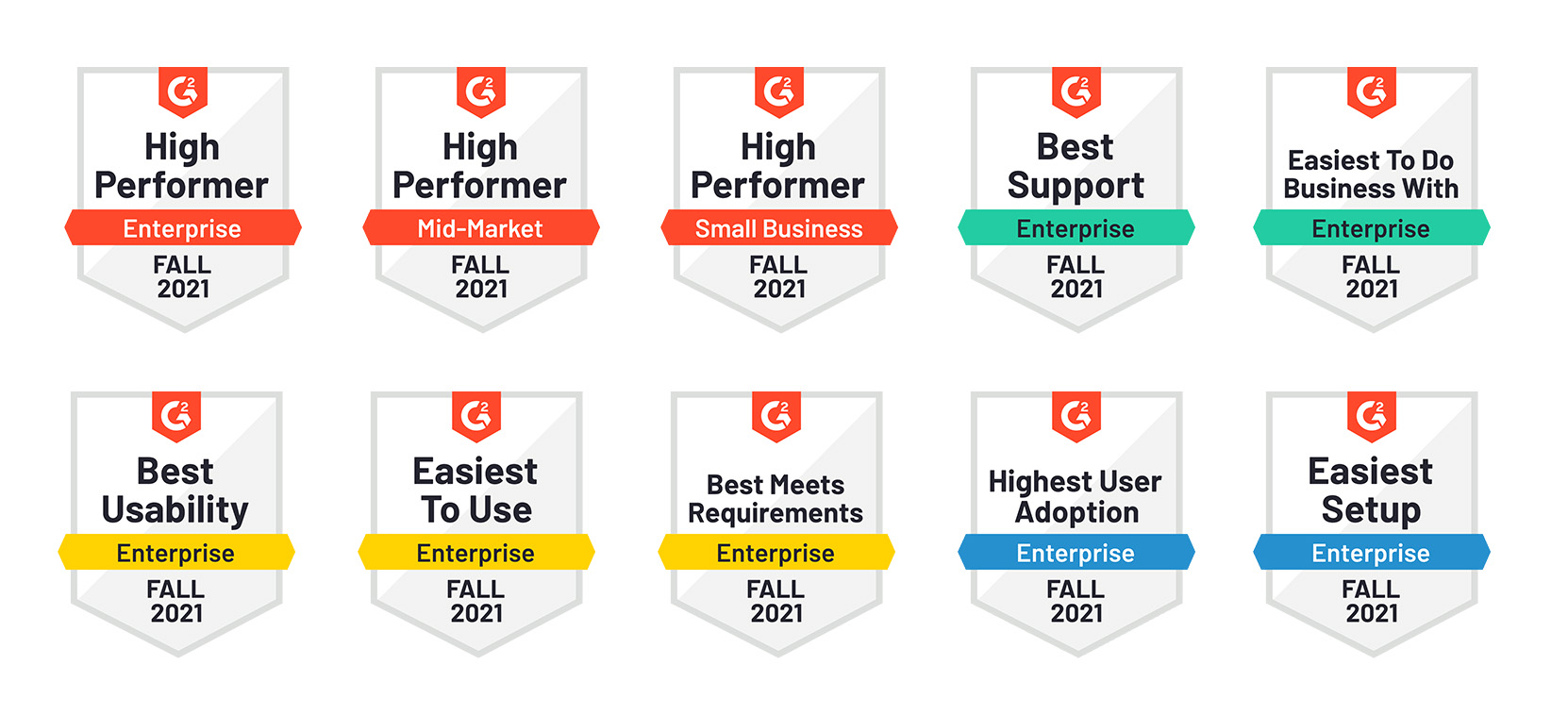 With over 1 million reviews for technology products across the digital stack, G2 is the leading authority for independent user-generated software insights. Each quarter, G2 publishes its Grid Report for Web Content Management, where real platform users provide unbiased reviews of features, capabilities, and overall satisfaction with specific software tools.
"Solodev is a G2 'High Performer' because of people, not just products," said Shawn Moore, Chief Technology Officer at Solodev. "We're proud of the technology we build and deliver to our customers, but it's the success they have in creating dynamic websites, apps, and digital experiences on our platform that make us a leader. Having them provide real-world reviews that speak to our usability and relationship means everything, and that's why we love our customers: they make us better."
Solodev's track record of innovation will continue in 2022 as they fully launch their new Solodev Cloud – a Software as a Service (SaaS) ecosystem for launching custom Cloud apps. The new platform will enable developers and enterprises alike to build a custom "stack" through their best-of-breed Marketplace, which includes advanced Cloud and digital marketing services from containers to AI-driven personalization to marketing automation. Developers can sign up for free, access services via SSO, and securely launch on AWS.
"More than ever, Solodev is delivering digital transformation to our customers," said Matt Garrepy, Chief Digital Officer at Solodev. "CMS is essential to any content strategy, but building a connected stack powered by the most advanced Cloud infrastructure is evolving the narrative. We now offer an ecosystem for making those connections in one place – and making them more meaningful. The future for our 'Solodevs' is a marketplace of possibilities."
To read reviews or access the Fall 2021 G2 Grid Report for Web Content Management, click here. To sign up for the Solodev Cloud, visit www.solodev.com
About Solodev
Solodev is the galaxy's largest ecosystem of cloud and digital marketing services, from containers to content management to AI. With Solodev, developers and organizations can build and launch amazing customer experiences, power omnichannel strategies across the IoT, deploy custom cloud apps, and collaborate on digital transformation. Solodev also provides consulting, training, managed services, and 24/7 human support to help users succeed on their cloud journey. An Amazon Web Services (AWS) Advanced Technology Partner, Solodev has achieved rigorous competencies in Government, Education, Digital Customer Experience (DCX), and Public Safety & Disaster Response. Solodev products – including CMS, Kubernetes, and Personalize – can be purchased on-demand in the AWS Marketplace, through State and Federal contract vehicles, or online at www.solodev.com
For media inquiries:
Matt Garrepy
press@solodev.com