InVision is the all-in-one collaborative online whiteboard! Get everything your team needs to bring together people, tools, and work – so you can collaborate and brainstorm on digital experiences.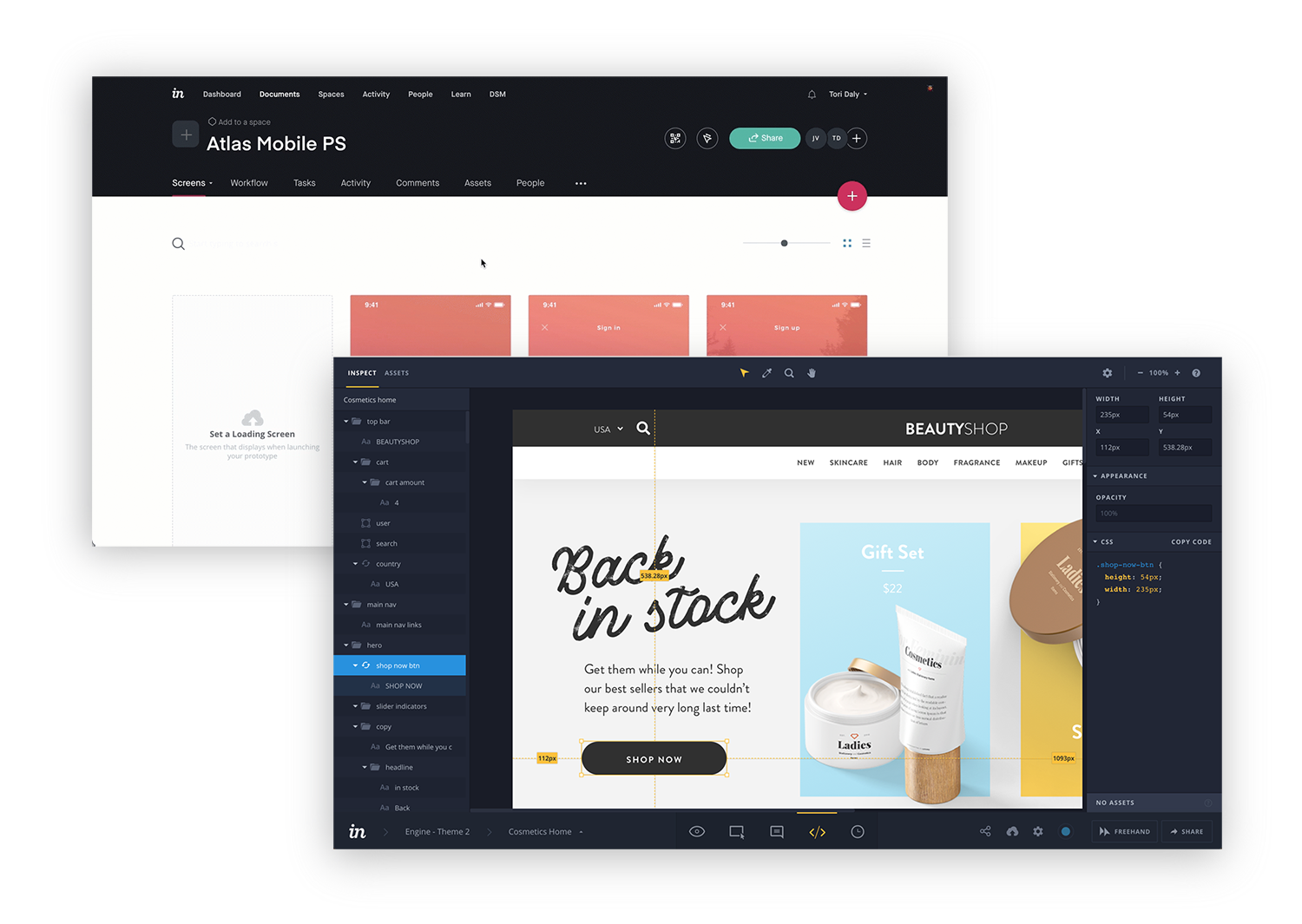 Product Features
Brainstorm. Plan. Collaborate. Actually get stuff done. It's all possible with InVision. Get an all-in-one online whiteboard that makes working together a snap, so you can bring your ideas to life faster. With InVision, you can make work happen faster by working with your team, no matter where they might be. Trusted by leading brands across industries, InVision can help you evolve your collaborative intelligence.
Easy to learn and use: With its intuitive, code-free UX, you can start using InVision in minutes.
Multiplayer whiteboard: Be more productive! InVision delivers a digital

workspace for teams to get work done in real-time or asynchronously with its unique, multiuser whiteboard experience.

Freehand:

With pre-built templates, organized spaces for project management, and interactive widgets and reactions, InVision's Freehand centralizes your entire workflow so that you can ensure alignment at every stage of your process and get work done.

Templates: Start your project with purpose-built templates to help your team collaborate more effectively. Choose from an array of elegant and scalable website templates, or select a product shell to bring your idea to launch faster.
Powerful integrations: InVision offers a bevy of integrations, allowing you to connect to the tools you use every day seamlessly.

Whether you want to turn ideas into tasks in Jira or Asana, edit Google Docs, or collaborate via video chat with Zoom or WebEx, InVision has you covered.

A central hub for projects: Bring people, tools, and work together in one place to create a single source of truth for all projects. Using a specialized tool? InVision's Freehand enables you to curate all of your project artifacts in one place no matter which tool they live in.
All the critical features, half the cost:

Collaboration shouldn't be dependent on a line item in the budget. With InVision, you get all the critical features at half the cost of the other leading visual collaboration tools like Miro and Mural.
Product Details
InVision is an all-in-one online prototyping and whiteboard platform for visual collaboration.
Easy to learn and use
Multiplayer whiteboard features
Pre-built templates
Integrations with Jira, Zoom, and more
Centralized hub for projects
Half the cost of leading collaboration tools
Support
Instructions
Please contact us to help getting your account set up and running optimally.