Disqus, the internet's favorite comment plug-in, makes it easy for publishers to bring their content to life, fuel colorful discussions, efficiently moderate comments, and build engaged communities.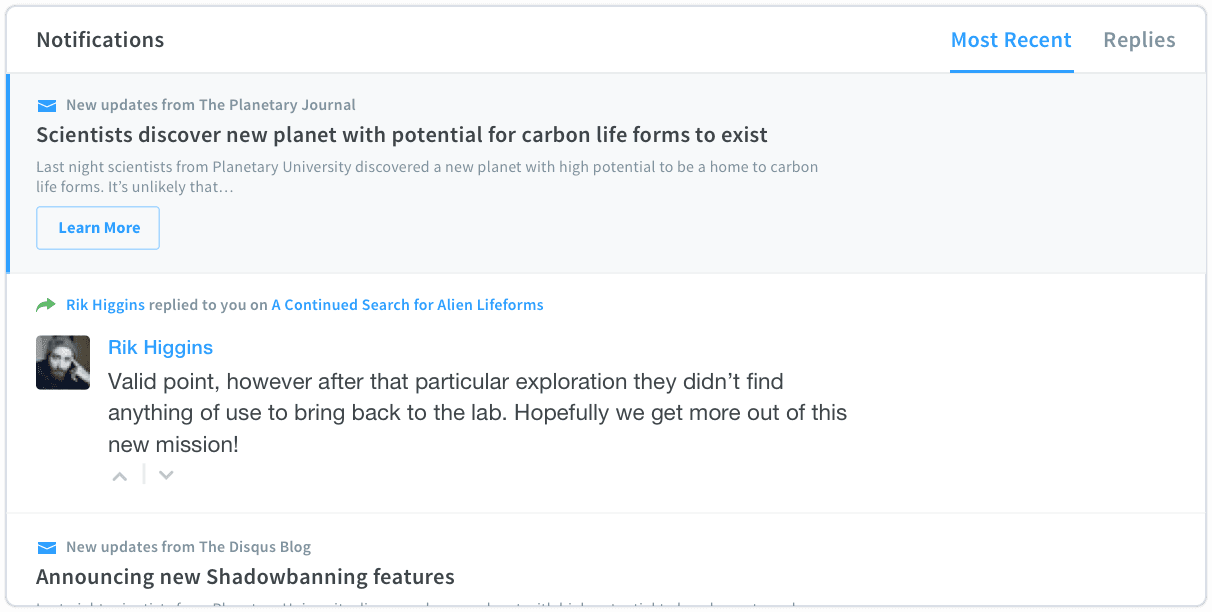 Product Features
Ready to take your customer engagement to the next level? Add Disqus and start the conversation! In minutes, you can add the internet's most widely-used widget for commenting and help promote your community interactions.
Comments can drive page traffic and retain readers. With over 50 million monthly comments, Disqus provides the best tools and features to help blog owners and brand managers moderate comments, track and analyze interactions, and enhance their content strategy. Features include:
Commenting: Add real-time commenting with fun discussion interactions like upvotes, downvotes, threaded replies, recommends, and more.
Rich media: Let readers add images and video to their posts and keep discussions visual and lively.
Adaptability: Automatically adapt the plugin to your site's design and colors or set it to your own liking.
User reputation: Based on actions across the Disqus network, user reputation helps moderators identify trolls, spammers, and other troublesome users.
Automated spam moderation: Leveraging machine learning and comment history across millions of sites, Disqus automatically detects and removes spam before it lands on your site.
Article reads: Track how many views your Disqus-enabled pages receive.
Total engagements: Measure engagement with the total number of comments and votes across your articles.
Actionable content analysis: Understand which articles are performing best with your audience Optimize content strategy to increase traffic and engagement.
Monetize engagements: Turn engagement into revenue with new inventory through Disqus and highly configurable ad serving from top demand partners on your site. Take advantage of header bidding across Display partners to optimize yield.
Product Details
Disqus is the internet's leading plug-in for comments.
Add commenting to your webpages
Easy to use and manage
Adapt to your brand and design
Enhance audience engagement
Retain your readers
Analyze community insights
Monetize engagements
Support
Support for Disqus is handled directly through its global help desk or through their free online documentation website at help.disqus.com/en/.
Instructions
Please contact us to help getting your account set up and running optimally.