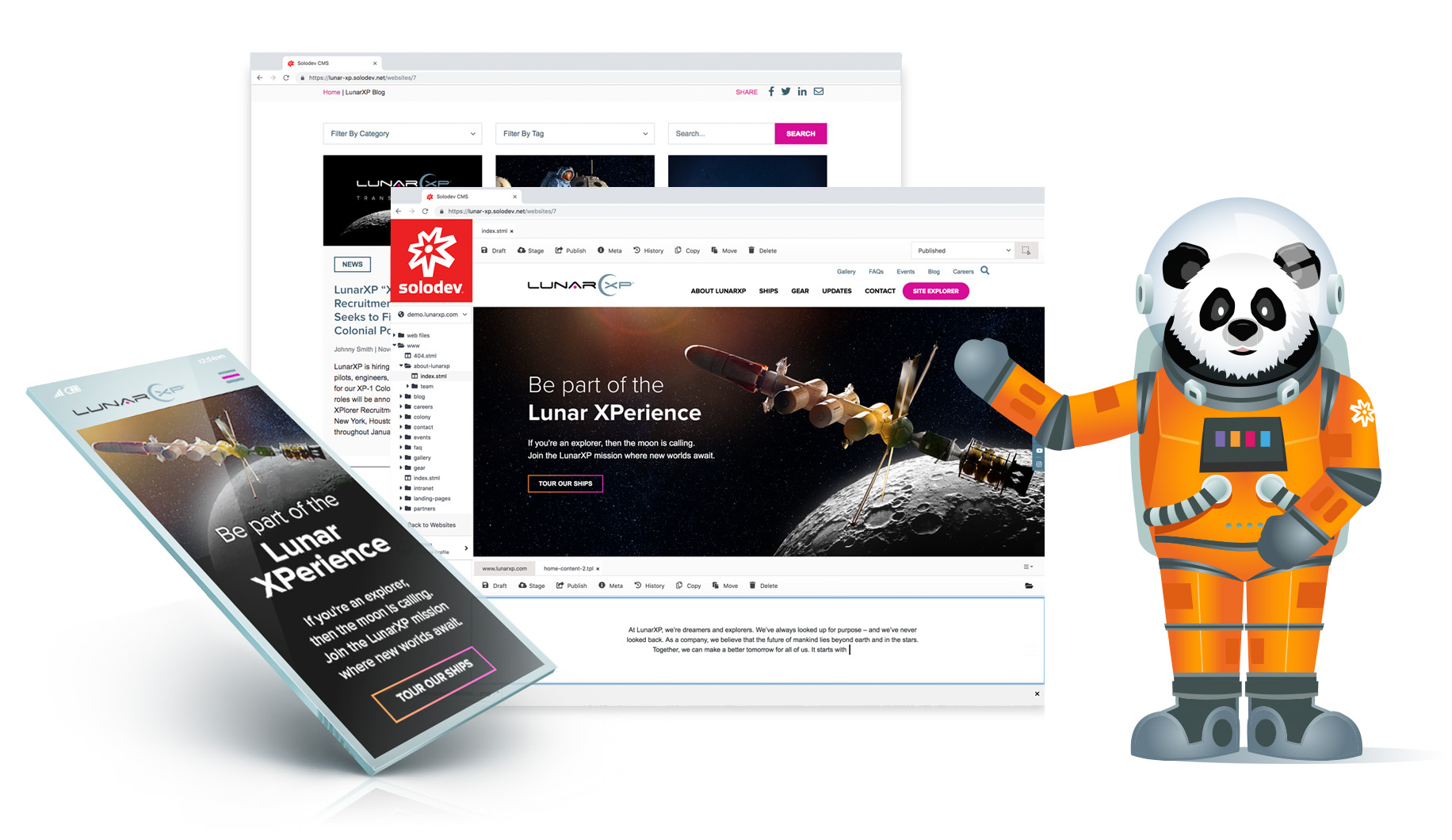 Get a guided tour of Solodev DCX
Solodev DCX is a content management and customer experience platform that lets your team collaborate on digital transformation. Create feature-rich websites, portals, and apps. Review code and publish content across channels and devices. Access training and 24/7 support. And it's all powered by the world-class security and scalability of AWS.
Schedule a demo with one of our experts and see first-hand how digital marketers and content managers are building amazing, personalized experiences that drive conversions – all with little to no code. You'll also see how Solodev DCX gives advanced developers a sandbox for creating rich, highly customized applications with access to HTML, PHP, Mongo, and more.
Powered by AWS
During your tour, you'll learn how Solodev DCX is built from the ground up for Amazon Web Services (AWS), integrating with a world of services to provide unmatched security, redundancy, high availability, and scalability for the most demanding websites and digital experiences. With Solodev DCX in the AWS Cloud, you can:
deploy a website in minutes and scale services as needed
break free from managing costly servers and datacenters
avoid expensive licenses and long-term contracts
save money by only paying for the services and resources you need
Ready to see Solodev in action? Schedule your personalized demo today.