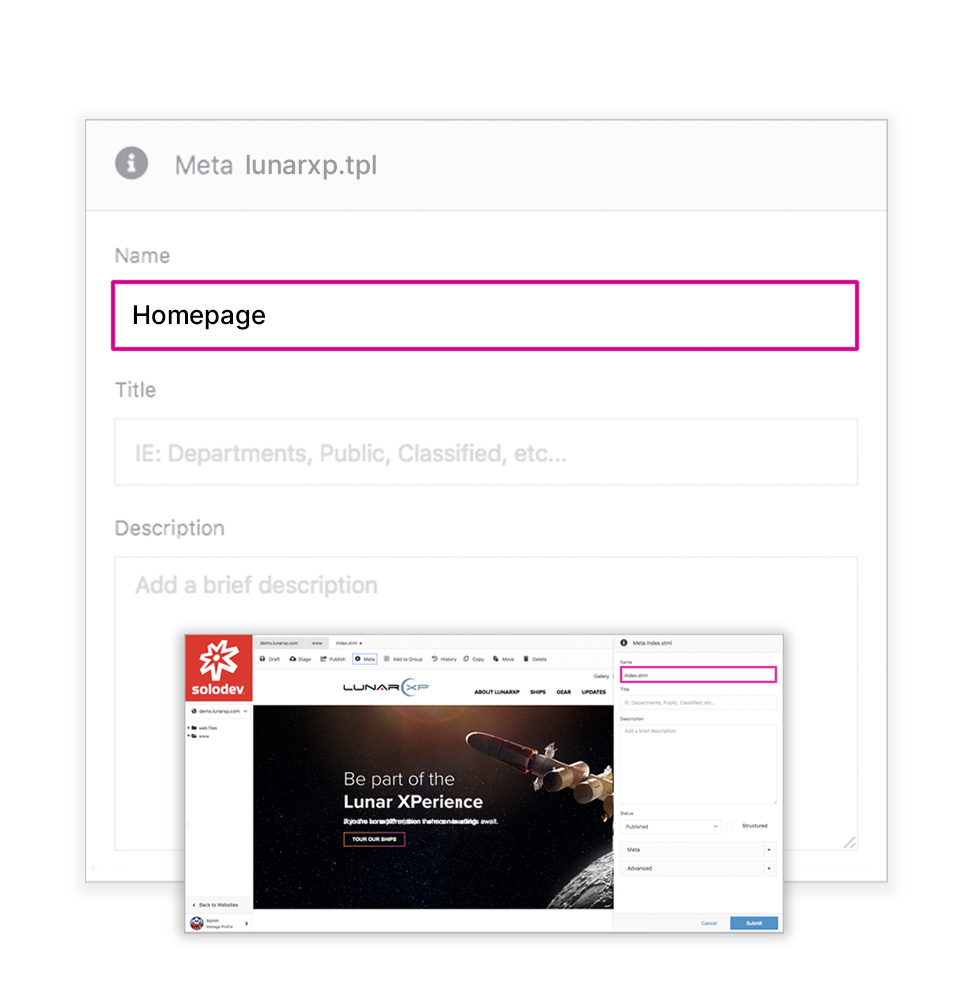 First, choose a page name that's simple and intuitive.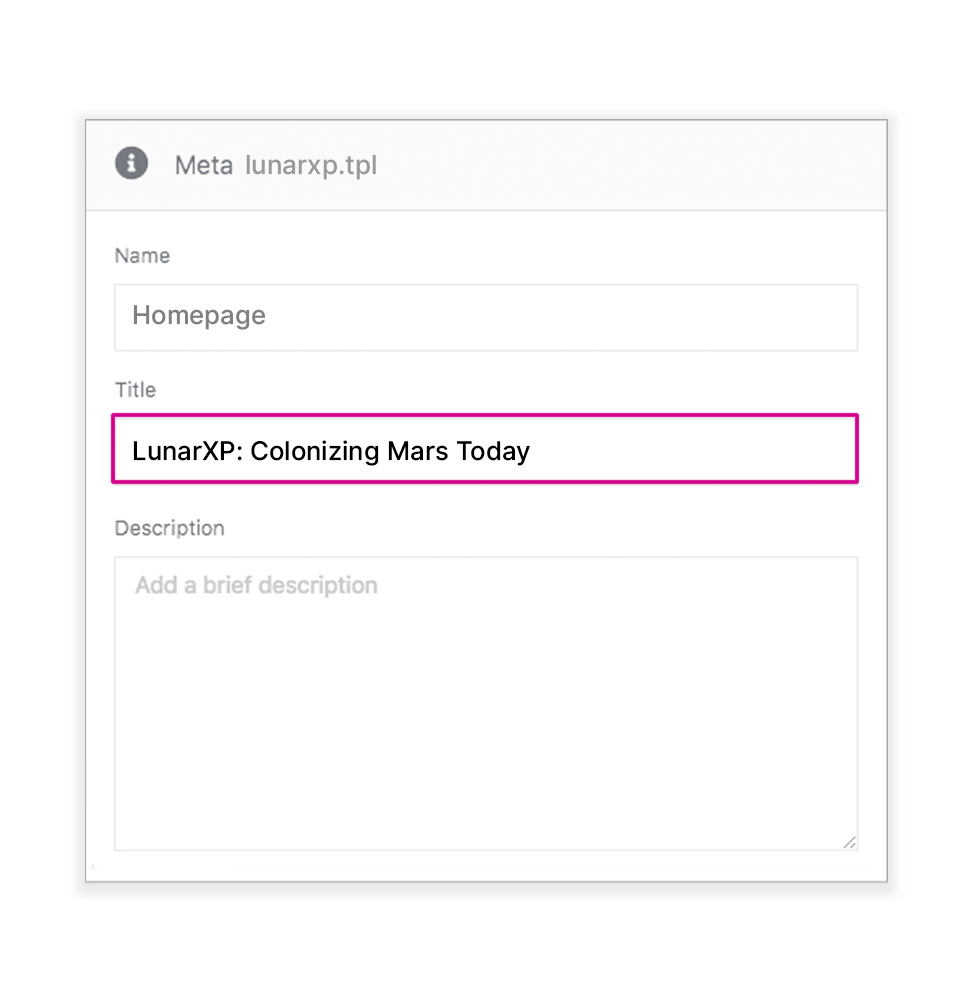 Second, add a title that helps describe your page.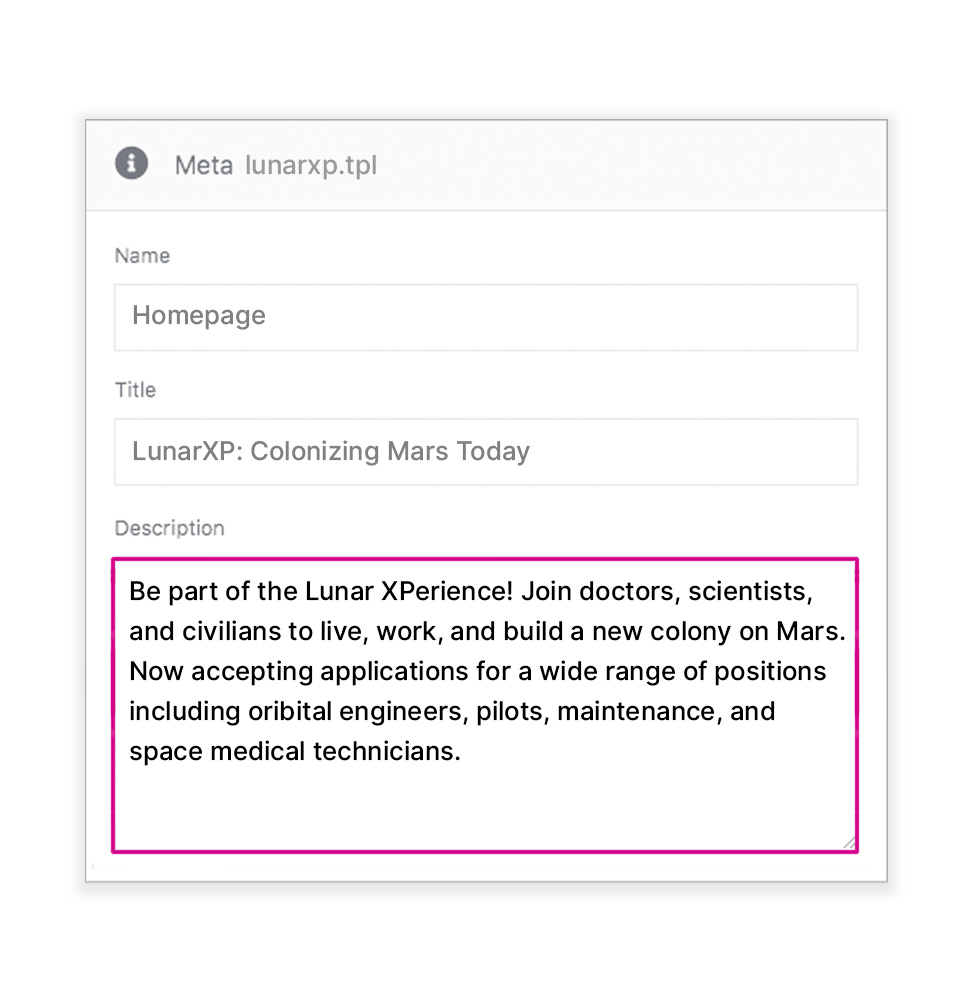 Next, include a description that summarizes what's on your page. Use words relevant to your message.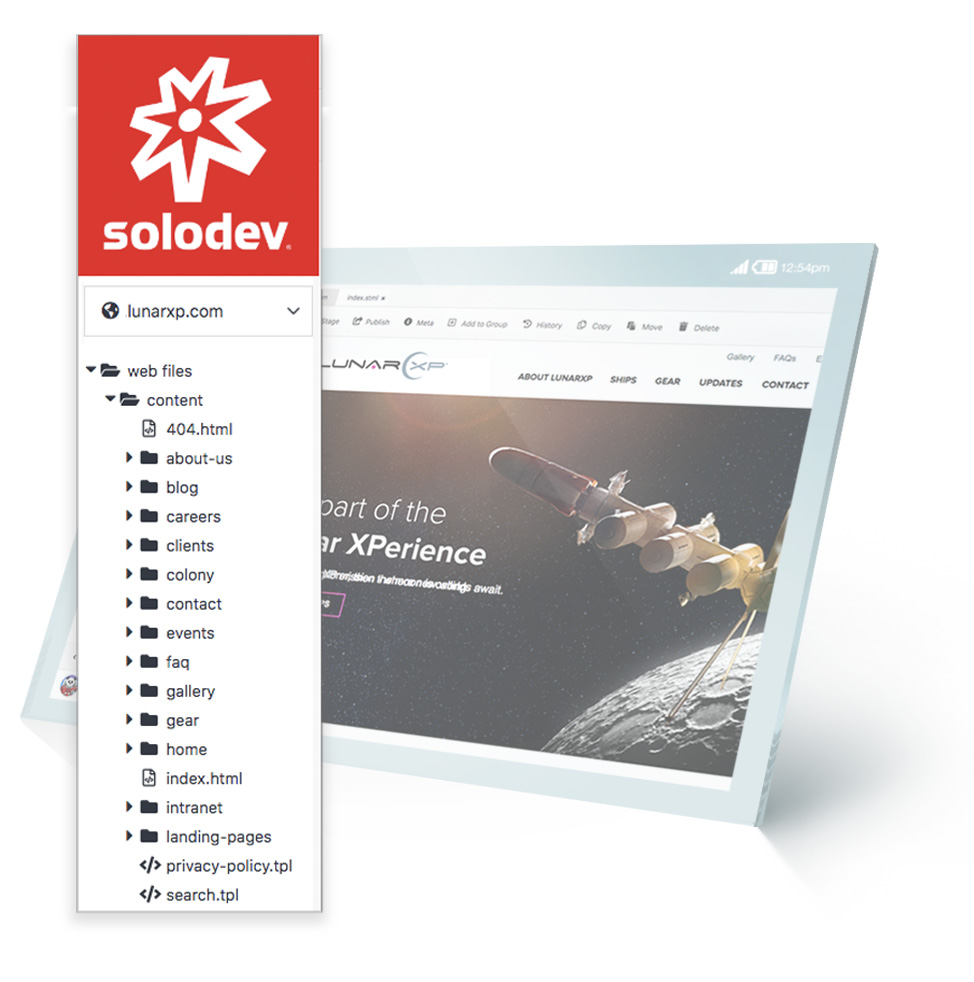 Finally, focus on building pages and let Solodev take care of the rest with dynamic naming and linking. It's powerful SEO made simple.