Web Content Management
Web content management made easy. Manage all of your websites on one powerful platform.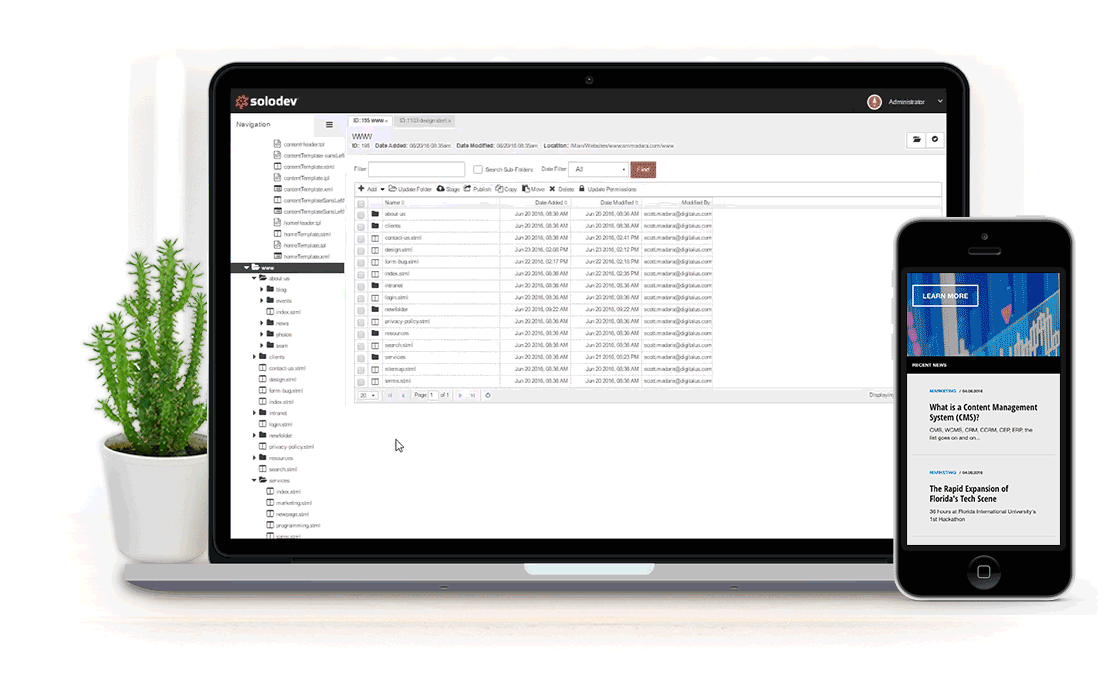 Web content management made simple
Manage all of your websites and applications on one seamless platform that integrates with all of your favorite best-of-breed software vendors. The next step in the evolution of web content management software (WCMS) has arrived.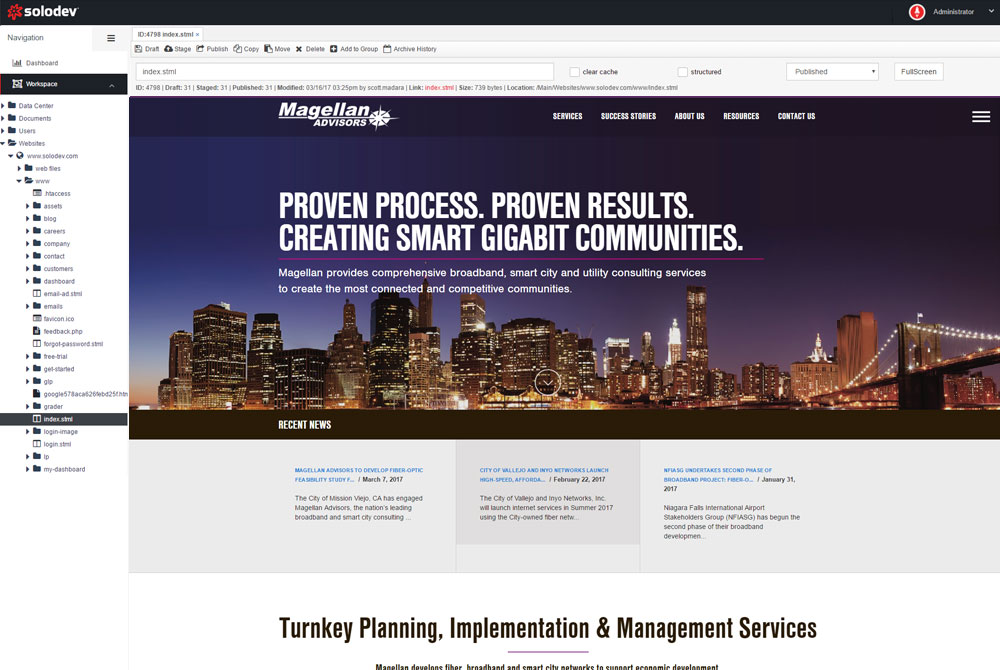 WEB Builder
Create amazing content, no code required
The power of ten web developers at your fingertips. From creating web pages to building custom applications - the power is in your hands. Focus on what you love most and let Solodev do the rest!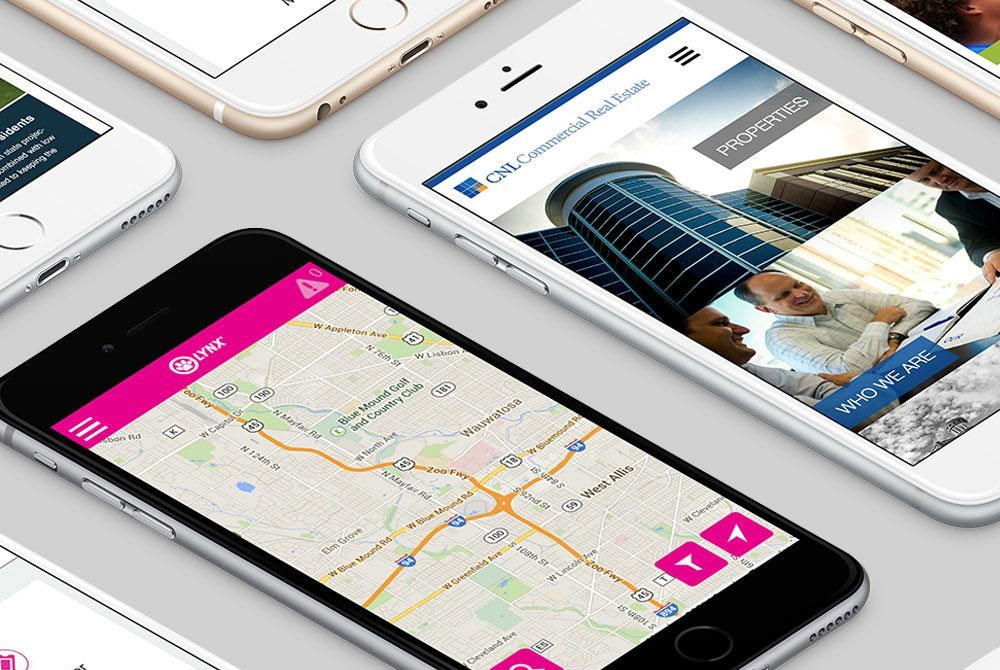 Multi-Site Management
Manage all of your websites with one login.
Say goodbye to tabs. Manage all of your websites from a single platform and rapidly launch new websites and maintain, upgrade and deploy new functionality across your sites at lightning speed. Take enterprise web content management (ECM) to the next level!
Asset Management
Let your content shine.
Enhance your content with beautiful images, engaging videos, and visual presentations - all managed from a central location. Share your content across as many pages and sites as you'd like by keeping all of your content under the same roof.
SEO
Rank higher with built-in tools that create search engine optimized pages and content
Analytics
Track user and site performance within Solodev with an integrated analytics dashboard
Workflow
Create a custom assignment system that produces tasks and increases your team's productivity
Permissions
Get full control over who is allowed to access resources across your website deployment
Staging
With live and staged versions of your website, choose whether to stage or publish new edits
Scheduling
You can schedule content publishing and even automatically expire content at a future date
Archiving
Maintain all previous versions of content with Solodev's integrated "Archive History" system
Mapping
Leverage real-time mapping and geo-location technology to build custom mapping apps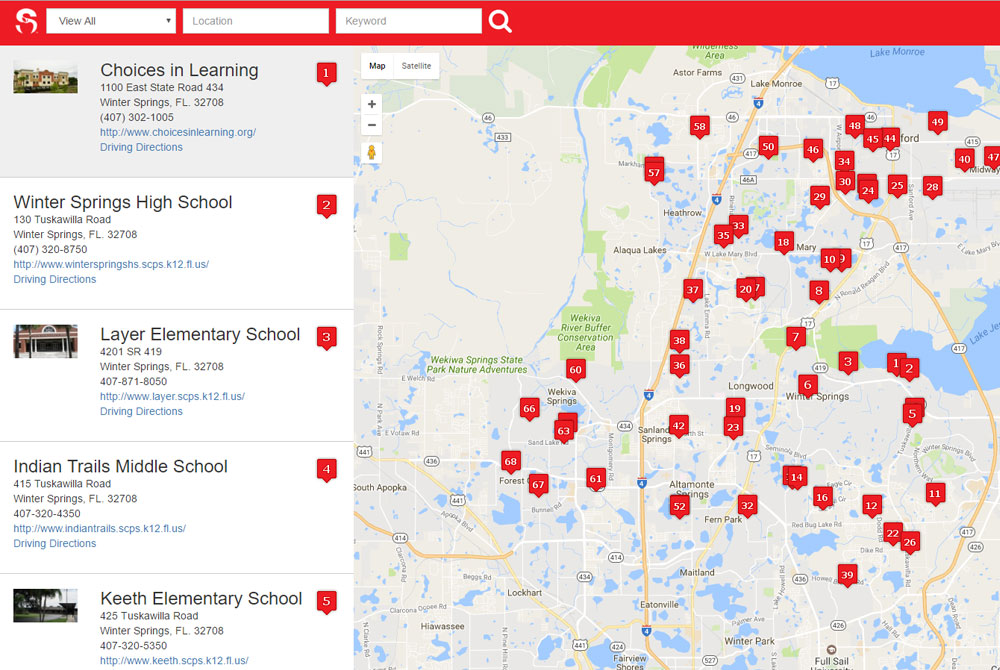 Custom Modules
If you can dream it, you can build it.
Build virtually any type of custom web application tailored to your needs - no questions asked. Develop custom applications in the programming languages you already know or use our shortcode language to speed things up. The possibilities are truly limitless.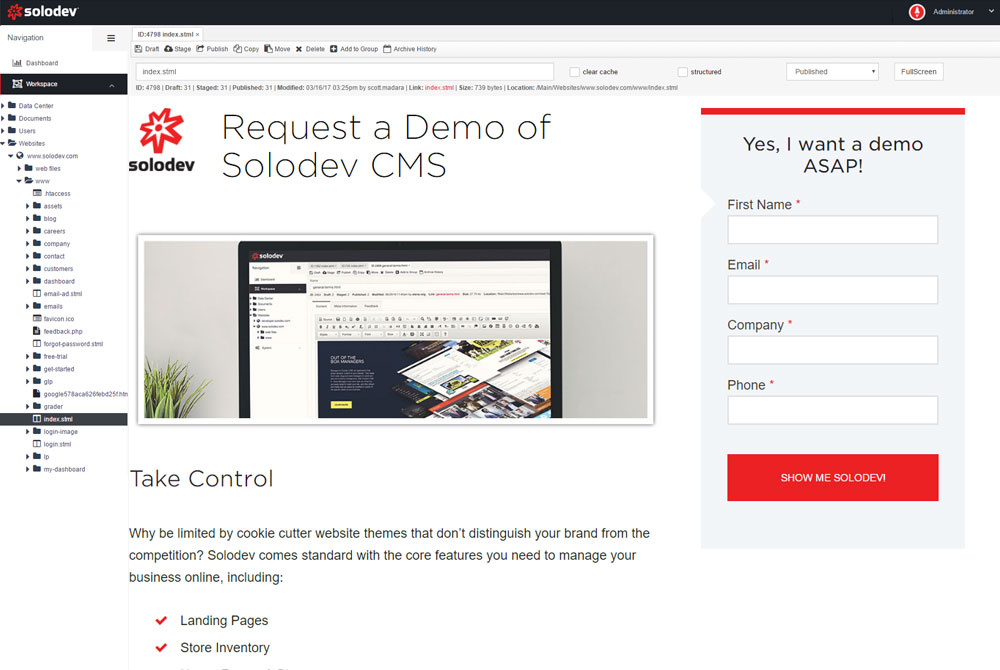 Form Builder
Generate more leads and conversions with less work.
Develop more leads and increase conversions with easy-to-use forms that capture contact information and automatically trigger emails sent on your behalf. It's time to put your lead generation engine on auto-pilot.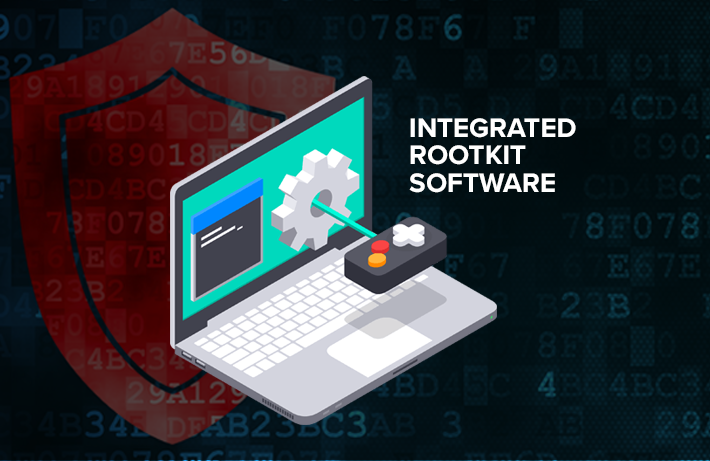 Enterprise Website Security
Your websites are safe and sound. Sleep tight.
Focus on what you do best and let the robots take care of the rest. No downtime. No crashing. No malicious code. No late night emergency phone calls. Your secure environments are monitored 24/7/365. Sleep like a baby knowing your websites are secure.