Wowza is the industry-leading video platform for delivering high-quality live and video on demand (VOD) streaming! Power your streaming strategy with built-in video CMS, live analytics, and more.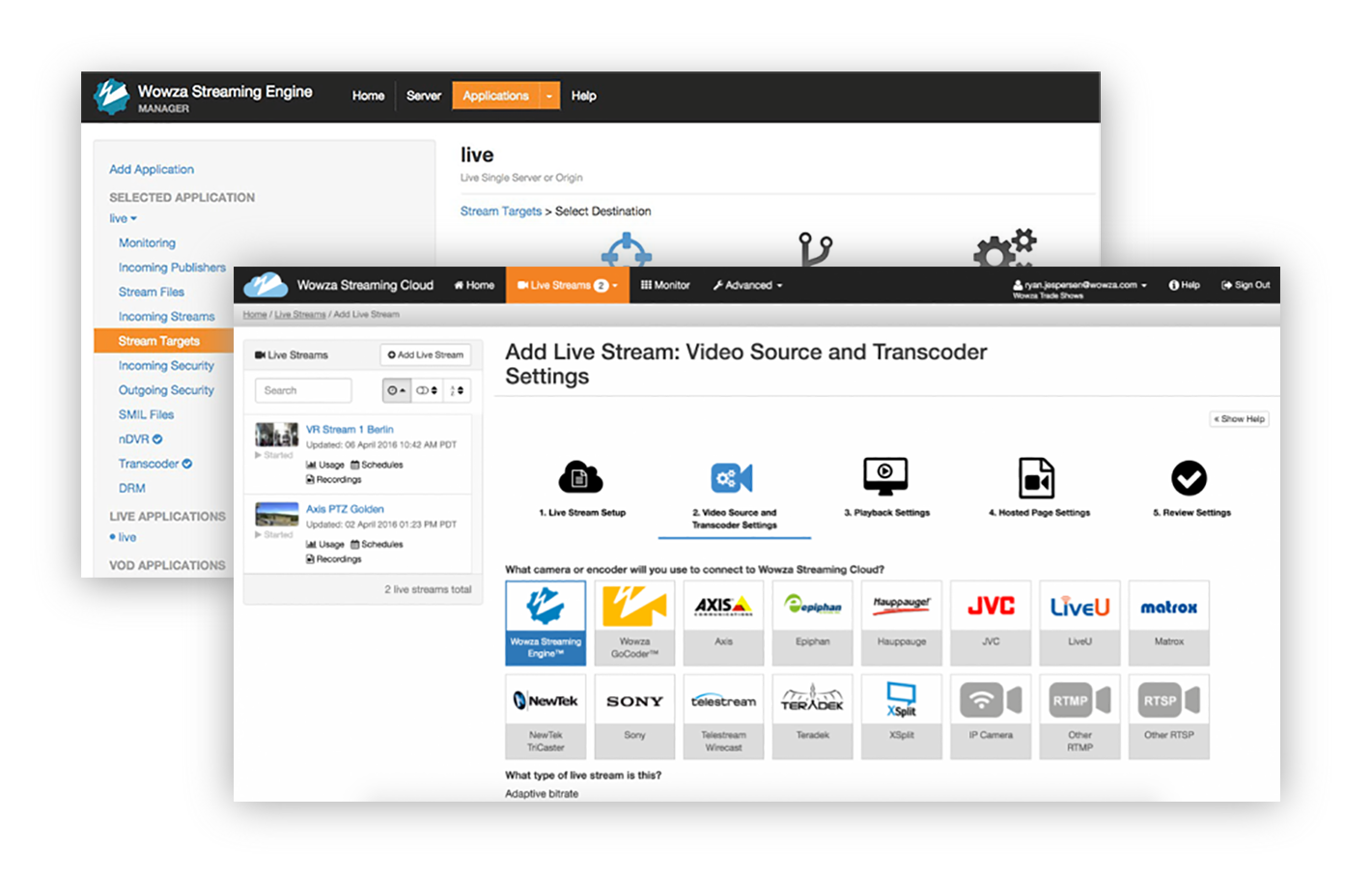 Product Features
Wowza is the video platform for building fast and scaling big. Unlock business value with reliable streaming from a trusted partner! Wowza is your partner for streaming success, giving you unmatched performance – no matter where you're delivering video. With over 35,000 streaming implementations worldwide, Wowza delivers everything you need to scale your video strategy.
Limitless flexibility: Stream to any device, anywhere, at any scale – in an instant. With Wowza, there are no limits to your video delivery.
Rock-solid reliability and performance: When video is business-critical, Wowza makes it work. Drive your streaming services with trusted, reliable technology that can meet any demand. Wowza also delivers low latency to get streams from camera to screen at lightning speed.
Wowza Video: Wowza integrates all the core streaming technologies your business requires into a single platform, making it an ideal solution for organizations looking to enhance their products and services with video.
Wowza Streaming Service: Get robust and fully customizable features that make it optimal for self-managed infrastructures and offline deployment.
Real-time streaming at scale: Configure interactive streaming environments to boost engagement, ranging from virtual gambling to Esports. Configure unique streaming environments by seamlessly synchronizing timed metadata, chat functionality, and two-way live video.
Video Content Management System (CMS): Streamline your video management and discoverability with Wowza's built-in CMS capabilities. Navigate between video assets, control hosting and integrate with API access, and leverage video analytics – all in one place.
Video Content Delivery Network (CDN): Ensure smooth content delivery to global audiences with featuring proactive management, comprehensive visibility, security controls, and more.
Comprehensive device ecosystem: Deliver stunning, feature-rich video to any device with Wowza's HTML5 player. Get access to viewer engagement metrics, handle digital rights management, and more.
Live video analytics: Gain visibility across your entire video workflow with live streaming analytics and cross-platform observability. Access raw streaming data via the builder-focused API and incorporate external services.
Build with developer tools: Wowza is a video platform designed for developers. With Wowza's developer resources, you'll have access to code samples, SDKs for mobile streaming, GitHub repositories, testing tools, and a cloud API Sandbox.
Security: Extend content protection to every step of the workflow with Wowza's robust security capabilities. Add secure video streaming tactics with video DRM, geo-blocking, and more.
Product Details
Wowza is a unified video platform with industry-leading technology for delivering quality live and VOD streaming with integrated CMS, analytics, and more.
Stream to any device, anywhere, at any scale
Business-critical performance
Low latency
Wowza Video
Wowza Streaming Service
Video CMS
Video CDN
HTML5 player
Live video analytics
Developer tools
Security
Support
Instructions
Need help getting Wowza up and running? Want a custom integration or deployment for your video strategy? Contact us to speak with one of our streaming video experts.