Start exploring a universe of blockchain apps in seconds! Trusted by over 30 million users worldwide, Metamask lets you buy, store, send, and swap cryptocurrencies while managing your digital assets.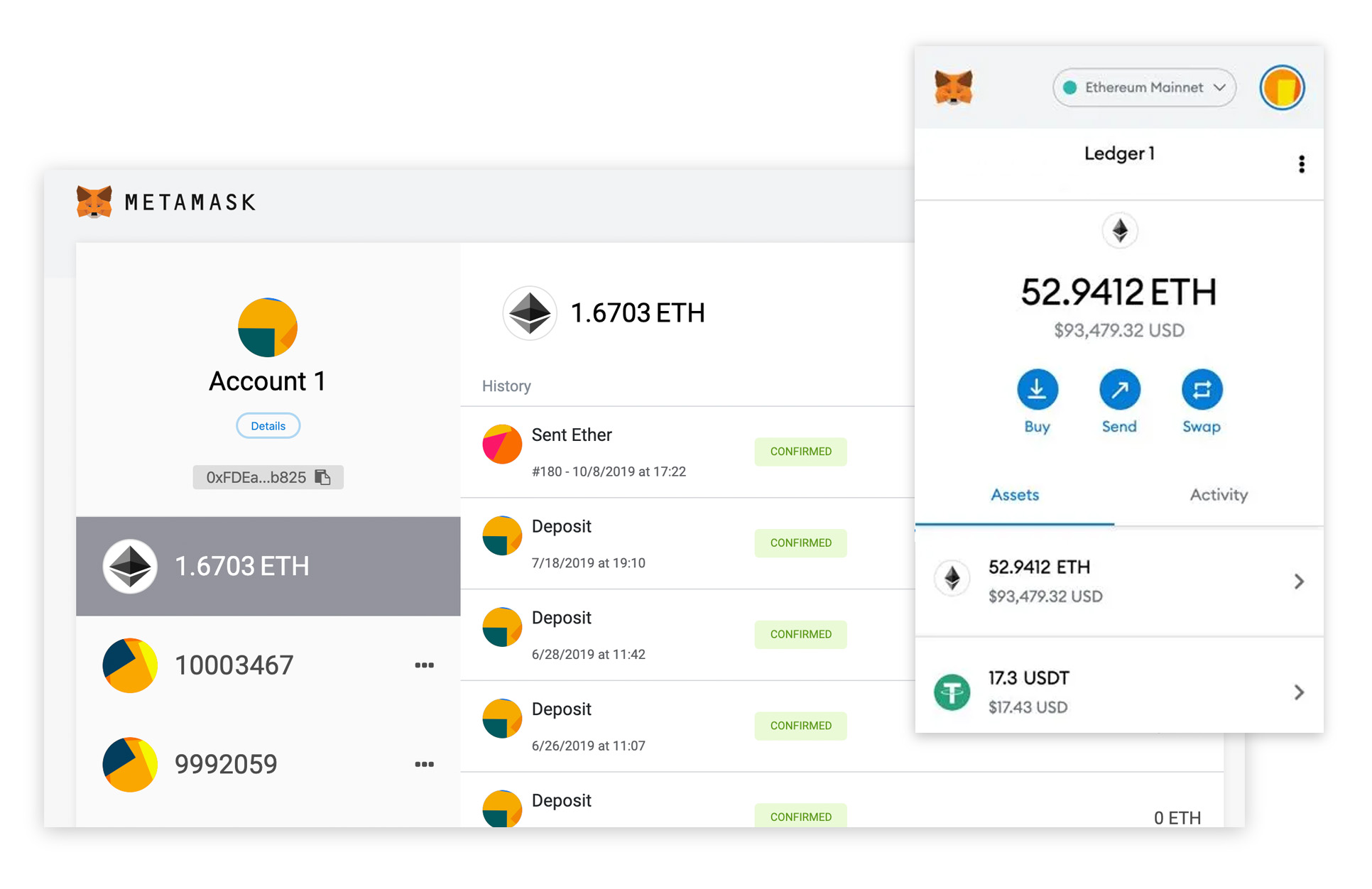 Product Features
Metamask is your key to blockchain applications! With Metamask, you have the most essential utility for accessing the world of Web3. Whether you're a newcomer, an experienced token trader, a crypto gamer, an NFT collector, or an app developer, Metamask is you gateway to the decentralized web.
Assembling your custom stack of Web3 technologies? Then Metamask is a must. We can help you setup, connect, and leverage the full capabilities of your digital wallet – so you can start transacting and managing your coins and digital assets in one place.
Trusted across the globe: With over 30 million users worldwide, Metamask is one of the most recognized and established wallets on the market.
Works across browsers and devices: Quickly add the extension for Metamask to any modern browser like Chrome, as well as newer Web3 browsers like Brave or Osiris. You can also download the mobile app for iOS and Android.
Securely buy, store, send, and swap tokens: With Metamask, you'll be fully equipped with a key vault, a secure login, a token wallet, and a token exchange. It's everything you need to manage your digital assets, from cryptocurrencies like Bitcoin and Ethereum to non-fungible tokens (NFTs).
Explore blockchain apps with ease: Using Metamask, you can securely connect to an expanding galaxy of blockchain-based applications. Transact in the metaverse, make purchases in virtual gaming environments, and build your NFT collection with a powerful wallet for managing everything.
Own your data: Metamask generates passwords and keys directly on your device, so you – and only you – have access to your accounts and data. You decide what to share and keep private.
Build custom Web3 dApps: With a broad community of users across the globe and deep documentation, Metamask gives developers an abundance of resources for building decentralized apps (dApps), sending transactions, and tapping crypto provider APIs.
Product Details
Metamask is the leading Web3 crypto wallet for securely accessing blockchain apps.
Over 30 million users worldwide
Supports all modern browsers (Chrome, Firefox, etc.)
Compatible with Web3 browsers (Brave, Osiris, etc.)
Available as an app for iOS and Android
Securely buy, store, send, and swap tokens
Transact with cryptocurrencies (Bitcoin, Ethereum, etc.)
Manage contracts for digital assets like non-fungible tokens (NFTs)
Generate passwords and keys on your device
Build custom Web3 decentralized apps (dApps)
Support
Instructions
If you're looking to build a custom dApp, deploy a specialized Web3 wallet strategy, or just need help setting up Metamask, our professional services team can bring world-class blockchain knowledge and resources to your project.