Improve your website and content performance like never before with Google Optimize! Build custom tests to analyze and enhance content, graphics, and other variables across your digital experiences.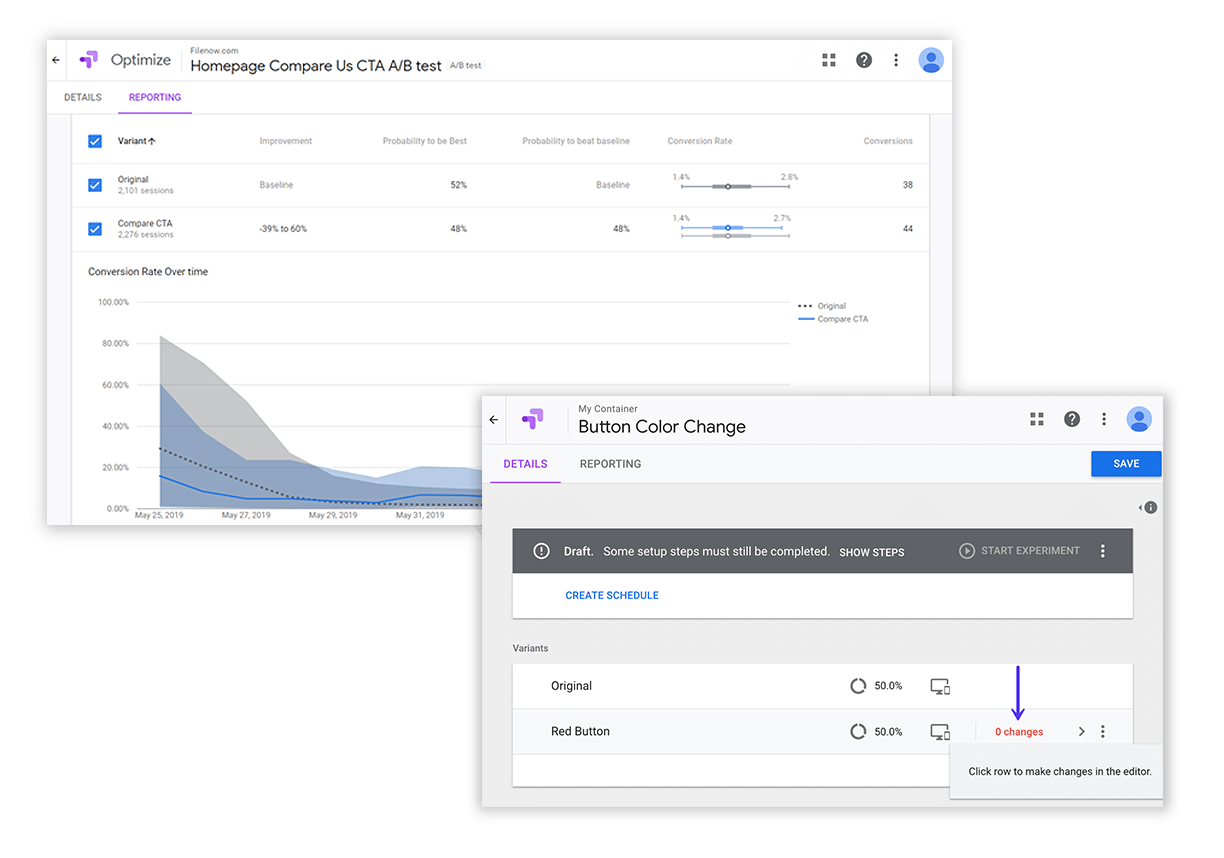 Product Features
Optimize your website's content performance with Google Optimize! Built by the leading search engine on the planet, Google Optimize allows you to test variants of web pages to see how they perform against an objective that you specify. With Google Analytics, you can measure your advertising ROI as well as track your video and social networking sites and applications.
Built on Google Analytics:

Test what matters! Use your existing Google Analytics site data to quickly and easily identify areas of your site that can be improved upon.

Advanced statistical modeling: Optimize uses Bayesian statistical methods to model the real-world performance of your experiments, giving you more accurate results.
Test your website content: Easily run tests on your page content to learn what works best for your visitors, including A/B, multivariate, and redirect tests.
Sophisticated targeting tools: Advanced targeting lets you deploy the right experience to your customers at the right time.
Tailor a more compelling experience: One size never fits all. With results from Google Optimize, you can customize your website experience to suit each type of audience with greater focus.
Turn data into action: Use your Google Analytics site data to quickly and easily identify problem areas, then turn those insights into action to deliver an online experience that works best for your customers.
Test what works best: Use the visual editor to make simple text and image changes, or use the raw HTML and JavaScript code editor to experiment with more advanced changes. Then, analyze your results with native statistical reporting built on your Analytics data.
Product Details
Whether it's a custom-tailored message at checkout or a completely revamped homepage, Google Optimize shows you which site experiences engage and delight your customers, and gives you the solutions you need to deliver them.
Built on Google Analytics
Advanced statistical modeling
A/B and multivariate testing
Sophisticated targeting tools
Actionable data insights
Visual editor capabilities
Support
Instructions
Need help getting Optimize off the ground? We can help! Contact one of our Google experts to discuss your project.