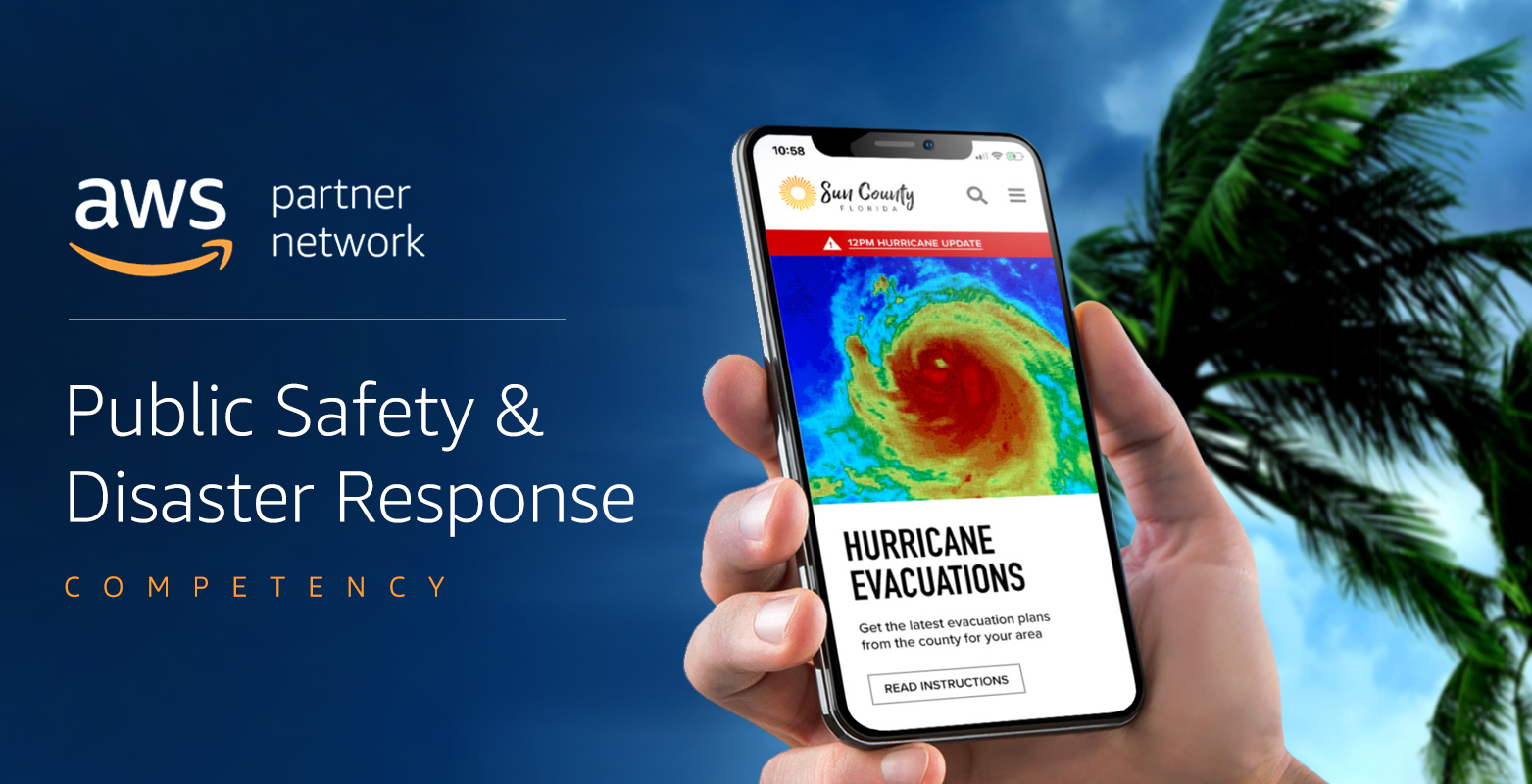 In an emergency, every second can save lives. From hurricanes to wildfires to a global pandemic, our world is being tested by unpredictable events. Responding quickly can save lives, improve outcomes, and accelerate response and recovery.
As we rely more on websites and applications to power our experiences, digital and cloud technologies are helping to inform communities across channels and devices, and arm organizations to act with greater speed and resiliency.
Solodev CMS, powered by AWS, provides a proven communications platform for managing critical website and application content – before, during, and after an emergency. As an AWS Public Safety and Disaster Response Competency holder, we meet the most rigorous technical requirements of AWS, allowing you to connect and scale to meet the challenges of responding quickly to natural or man-made disasters.
Trusted by countless organizations including large cities and counties, Solodev's people and platform have supported our partners through crisis events time and again. To schedule a demo of our platform capabilities and how we can transform your public safety and disaster response strategy, fill out the form and one of our experts will be in touch.