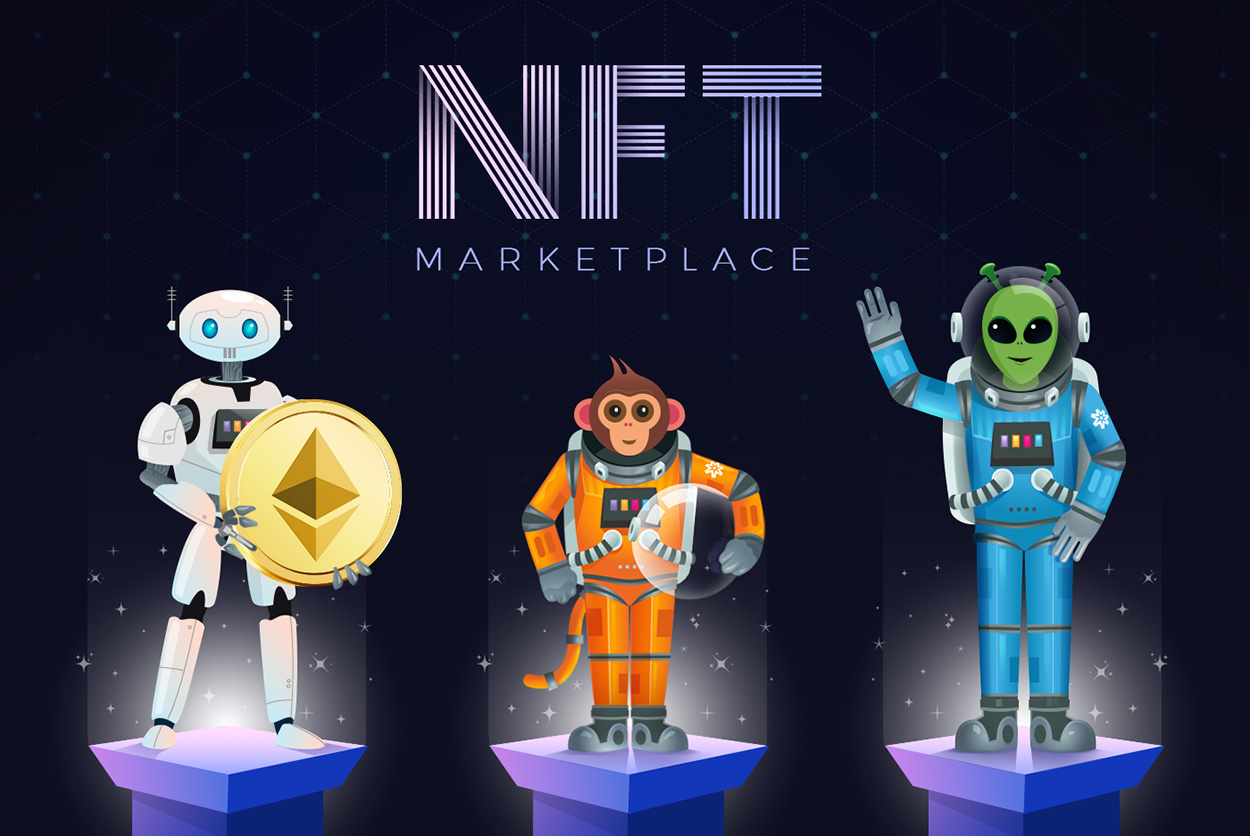 Welcome to the metaverse, where NFTs are the new currency of the digital world. To transact in this exciting frontier, you need a scalable marketplace for minting and selling NFTs (non-fungible tokens) that's powered by trusted blockchain technologies in the Cloud.
Solodev NFT Marketplace gives you everything you need to build immersive NFT experiences on a single platform. With Solodev, you can launch your own NFT storefront, engage with your social communities, transact securely with crypto, and accelerate your path to the metaverse:
Mint and sell one-of-a-kind NFTs on trusted blockchains like Etherueum or Cardano
Add custom catalogs for digital assets like artwork, music, video, and more
Personalize NFT shopping experiences with AI-powered recommendations
Accept crypto payments on a secure, serverless cloud infrastructure powered by AWS
Ready to launch your NFT marketplace? Fill out the form to speak with a Solodev consultant about where you are on your journey, and what you need to get started.