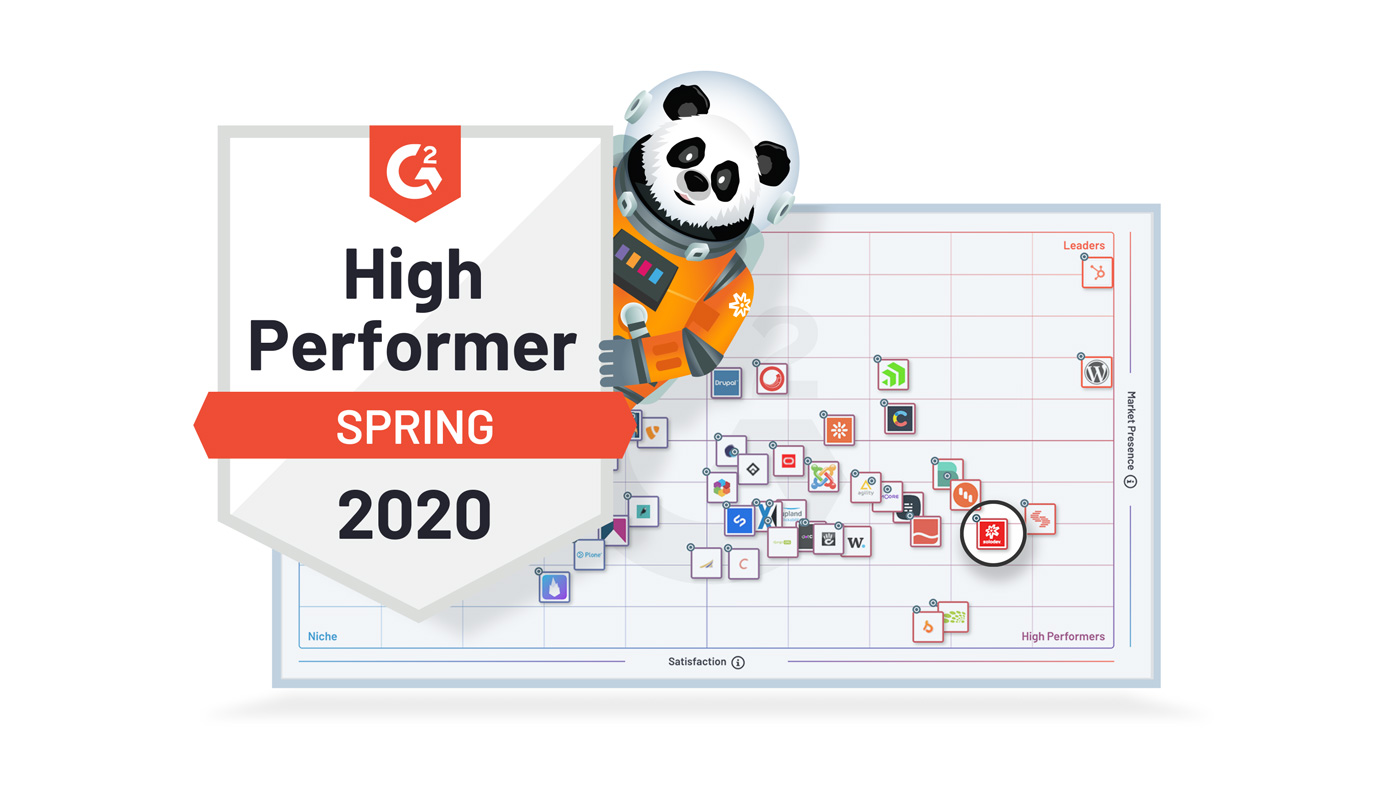 Solodev: "High Performer" in content management for 11 consecutive quarters
G2 is one of the world's most trusted software review platforms for making smart buying decisions. Why? Because they only feature verified reviews from real users. The Spring 2020 G2 Grid for Web Content Management (WCM) reflects 9,600+ reviews – and Solodev dominates again!
A few highlights from this detailed report:
Solodev continues to be a leader in the "High Performer" quadrant for the 11th consecutive quarter
Solodev outperformed Adobe, Acquia, and Sitefinity in "Customer Satisfaction"
97% of users say they love Solodev and its ability to be customized to their needs
Solodev tied for the coveted "Highest Quality of Support" category
We're so thrilled that we're giving you a copy of the G2 report for free – a $599 value! In the report, you'll learn why Solodev CMS is the preferred platform for building amazing digital customer experiences. But don't just take our word for it; read what our users have to say:
---
"We have been customers of Solodev for 10 years. They have been able to successfully keep us at the forefront and continually meet our ever adapting needs. That is a true testament to their organization."
---
"By using Solodev, we were able to get rid of the middle man by not leaning on IT for website edits. Now our entire marketing team is completely self sufficient in terms of being able to make edits to our website, add and update content, pricing, offers, you name it."
---
"I have been working with Solodev for nearly 4 years and I couldn't be happier with the results and product they have delivered. Our newly designed website is everything we could have ever imagined and the CMS software is very functional and user-friendly, and easy to learn and teach to colleagues. What I like best about Solodev is being able to explain my vision and have them exceed all expectations!"
---
Fill out the form to get a free copy of this exclusive report – a $599 value – from G2 and Solodev!