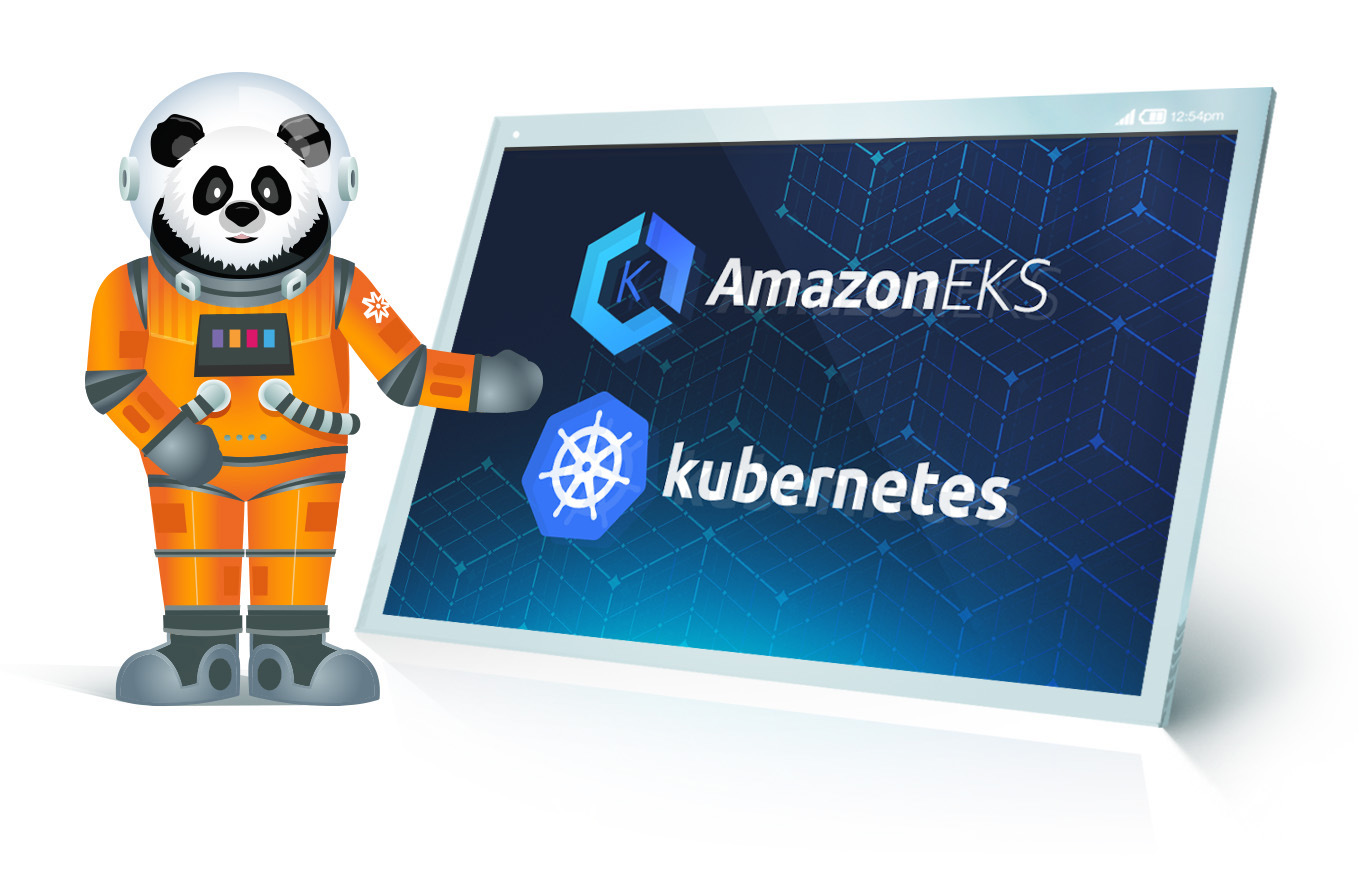 Containers are revolutionizing the cloud.
Companies like Adidas, Spotify and Bloomberg are getting their digital experiences to market in minutes while slashing operational costs with Kubernetes.
Now you can launch your applications at incredible scale with Amazon Elastic Kubernetes Service (EKS) by Solodev, the leading platform for deploying managed Kubernetes on AWS. You can also build entire fleets of engaging websites and control everything in containers using Solodev CMS Enterprise Edition for Kubernetes.
But where do you get started on your container journey? Let our Solodev team walk you through our Amazon EKS options and how they can shape the future of your business in the cloud.
With Solodev CMS and Amazon EKS, you can:
rapidly move your applications across environments, from local to test to production
create a secure, redundant, fault-tolerant infrastructure across multiple AWS availability zones
enable your websites to maintain higher levels of uptime with reliable deployment
safeguard your data with encrypted communication channels between clusters
unlock faster data delivery for digital customer personalization
save up to 90% on operational cost by mixing spot and on-demand instances
Designed to deploy
With Kubernetes, your applications can go anywhere – and scale like never before. In minutes, you can deploy Solodev CMS via AWS CloudFormation and add or remove containers to adjust to your traffic demands. For an enterprise with thousands or even millions of customers, you can now deliver highly available digital customer experiences that delight and engage.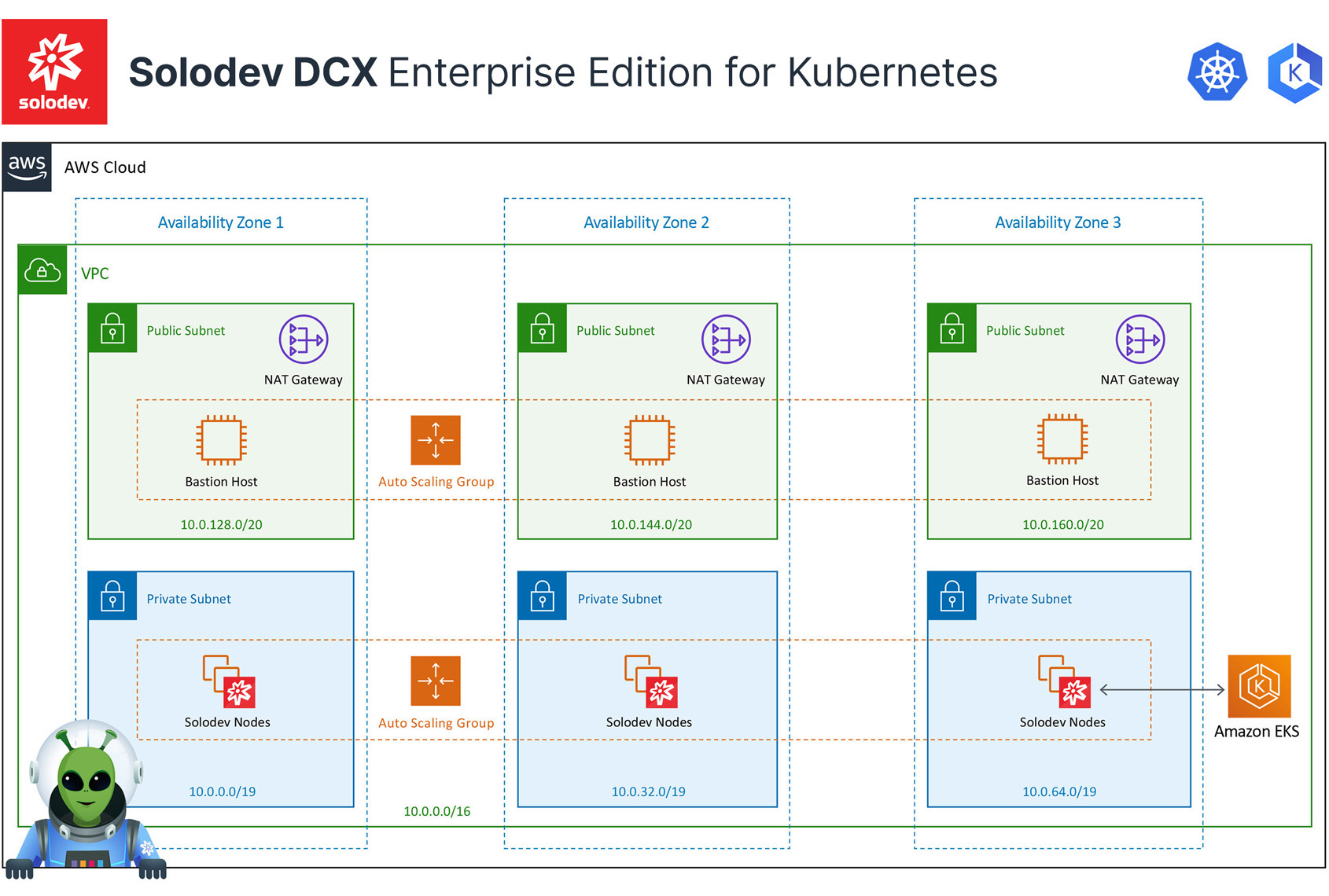 Solodev and AWS: pioneering the future of containers
As an Amazon Web Services (AWS) Advanced Technology Partner, Solodev is committed to exploring the frontier of both containers and serverless technologies in the AWS Cloud. In addition to Amazon Elastic Kubernetes Service (EKS), Solodev CMS is also available for deployment via Amazon Elastic Container Service (ECS) for Docker. Explore all of our enterprise self-service options in the AWS Marketplace.
What leading experts are saying about Kubernetes
"We've now reached the point that the industry has generally standardized on Kubernetes. What that usually means when we reach consensus among all the different vendors and projects and so forth is that the technology is stable, that it can be used in a lot of different ways, and that people can feel comfortable when they are making technology investments and architectural decisions."
- Brian Gracely, Director of Product Strategy for Red Hat
"As our users build more personalized digital experiences, scalability is the real challenge," said Moore. "Kubernetes is unlocking the potential to expand those experiences while delivering new levels of operational efficiency. Thanks to AWS, our customers now have choices on how they want to deploy Solodev CMS – from a single EC2 instance to an entire fleet of containers."
- Shawn Moore, Solodev Chief Technology Officer
The future of website and application deployment is here. Set up your custom consultation today with one of our Solodev experts to discover how Kubernetes can transform your digital customer experiences and accelerate your growth. Fill out the form to get started.