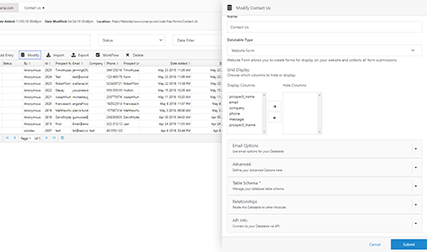 Customize form fields
Name, email address, and message fields might be enough for some companies. In case you need more, however, the form fields can be customized to meet your website's needs.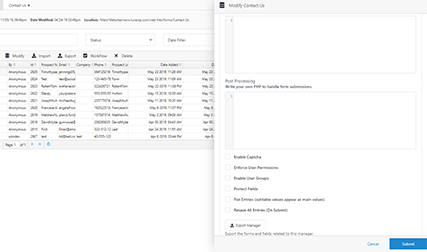 Link to relevant information
Showcase links to other pages on your website to help customers get the answers they need before ever hitting "send" on a contact sheet.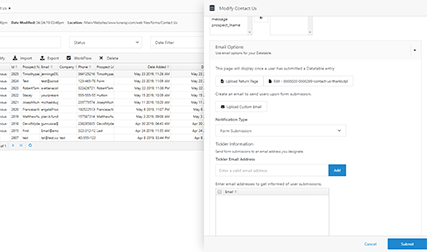 Quickly connect to email accounts
Your customers' messages won't get lost online. The Contact Form manager makes it easy to send form suubmissions to the inbox of whoever needs them.