Web Development Software
A single platform to build all of your digital projects - harness your inner Solodev and deliver maximum impact with less code.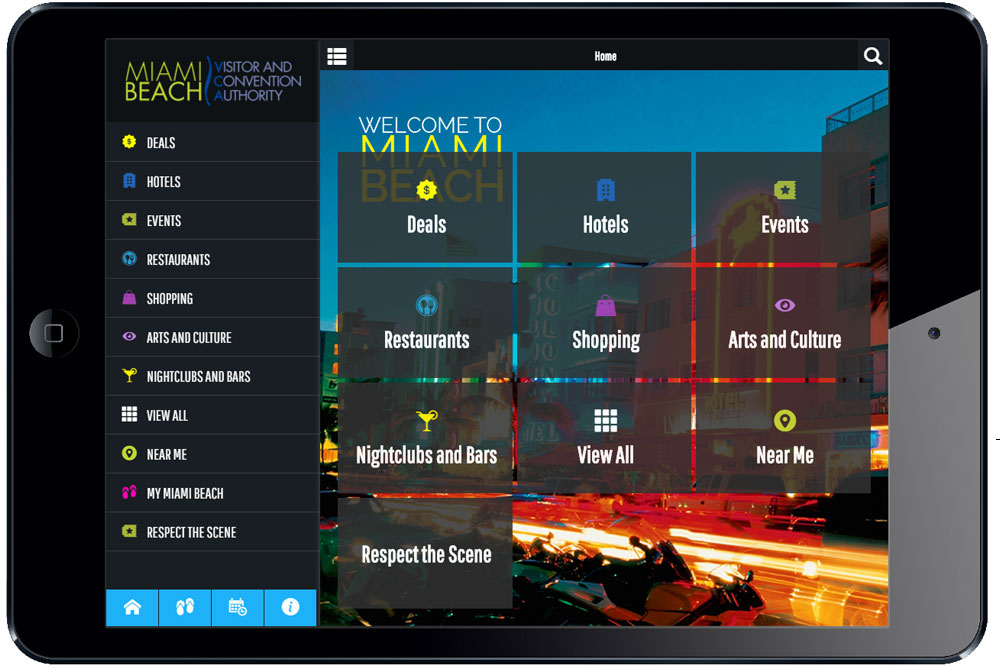 Web development without limits
Your mind is full of ideas and dreams. It's time to bring them to reality. Unlock your full potential and build the websites and applications of your dreams. No constraints. No conventions. No compromise.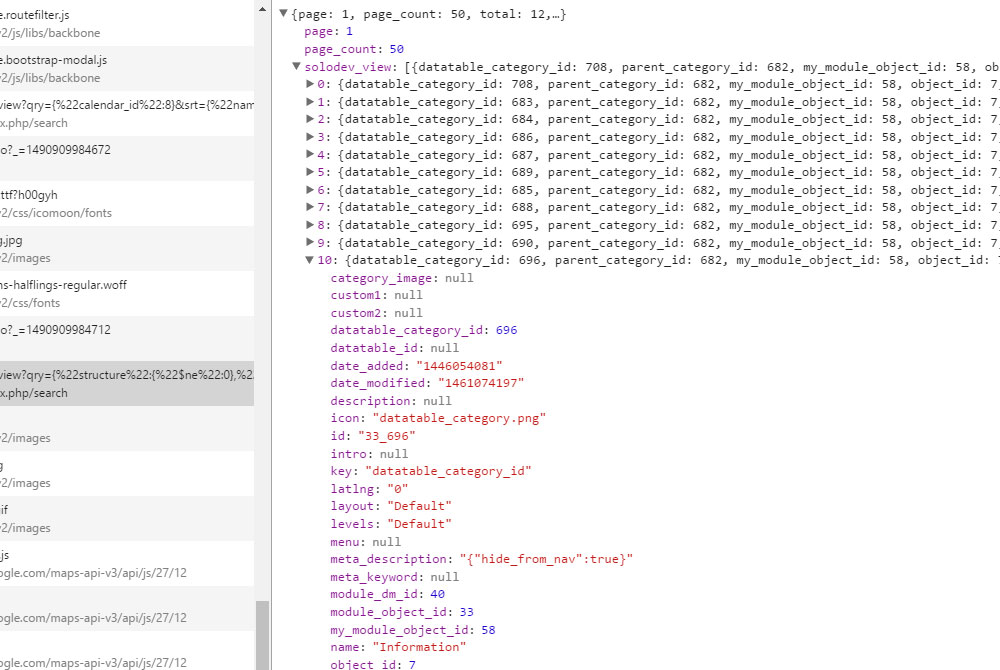 Restful API
Your data when and where you need it
Data moves fast. Access your website or application data via our API and leverage your data to launch your website development skills into the stratosphere. There's no limit to what you can build with real-time access to your data. It's time to set your data - and your creative mind - free.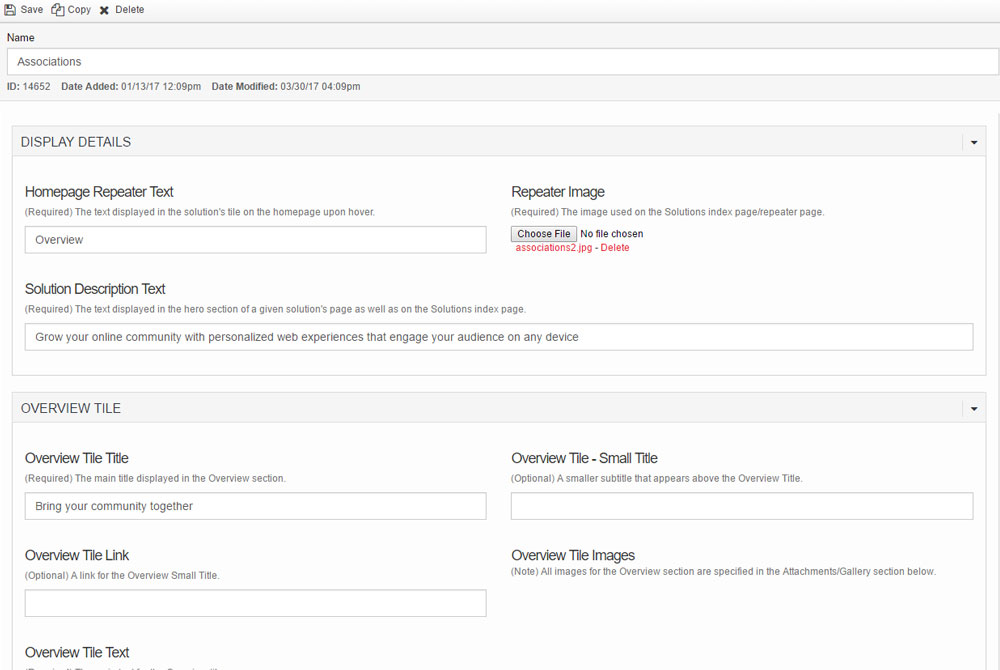 Custom Modules
Develop your plugins to look and function the way you want
Build custom web modules tailored to your specific needs using out of the box website development tools. Create powerful, data-driven applications unique to your projects - all tailor made to suit your needs. You can finally leave all those third party plugins at the door.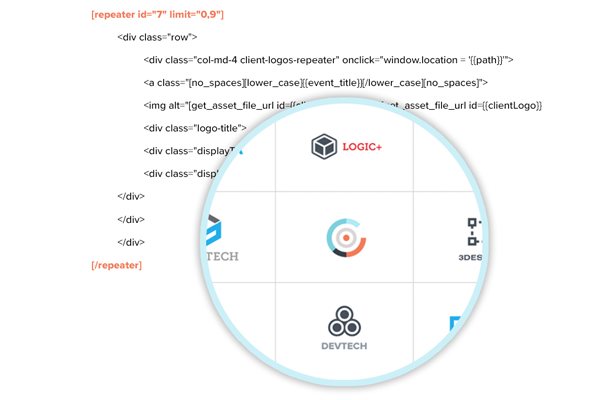 Shortcodes
Speed up development with shortcodes
Develop engaging web features with a shortcode based programming language. Dynamically pull content from your database without the need to write code. You now have full control of your data and how it looks.
Build Themes
Build your own custom theme to rapidly build additional websites.
Documentation
Hundreds of pages of documentation, how-to-guides and tutorials.
Code Samples
Get full access to agency-approved production ready code samples.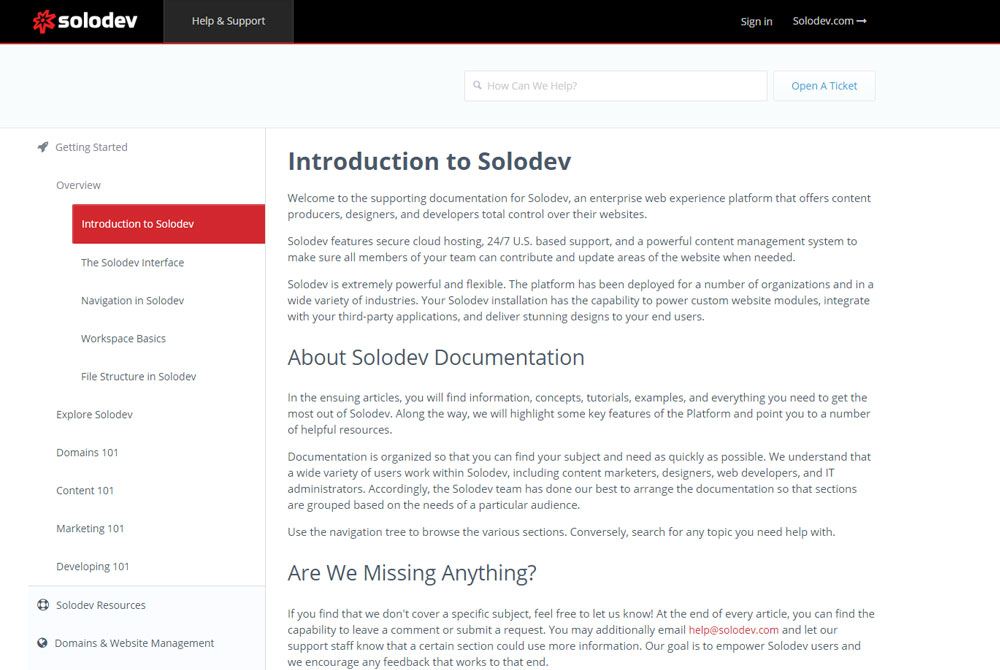 Documentation
Harness your inner Solodev
Our resource center includes an online knowledge base, online tutorials, resource guides, and tons of free code up for grabs on our blog. Get full access to hundreds of pages of documentation and how-to-guides to help answer any questions about the software. We're more than a website development company, we're Solodev.