Best Practices for PPC Geo Optimization
---
Your ad reach is a very important metric to consider when it comes to your PPC campaigns and that's where geo location targeting comes into play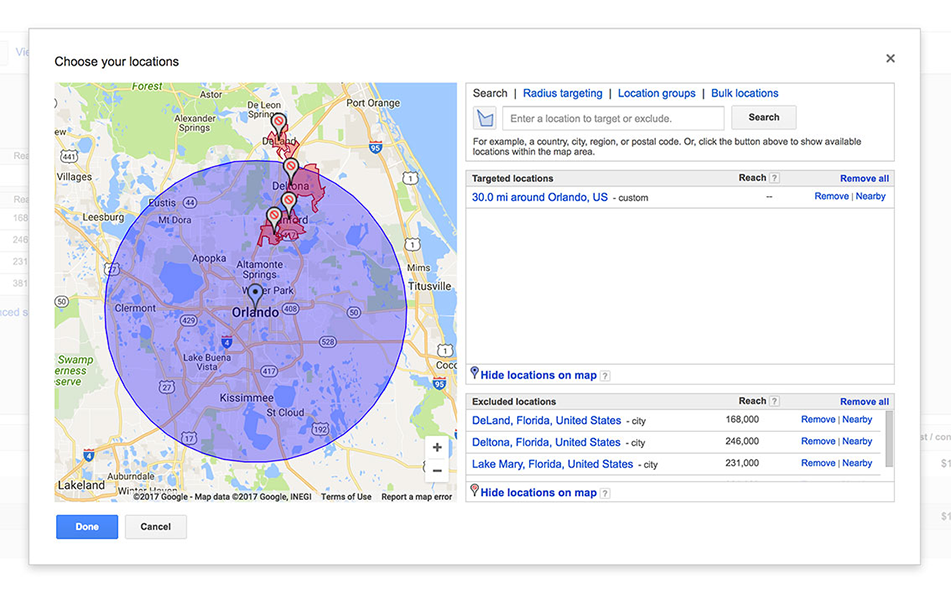 Your ad reach is a very important metric to consider when it comes to your PPC campaigns and that's where geo location targeting comes in. If you are a local brand advertising nationally, you are going to: pay more per click, pay more per lead, and receive unqualified leads. You don't want that! Additionally, optimizing your campaigns by location offers your users a more customized ad and landing page which results in more conversions! In this post, I'll go over some best practices to consider when optimizing for location in AdWords and your landing page.
1. Research
A good place to research if your targeted keywords are going to perform well is if you utilize Google's keyword planner tool and the performance forecast section.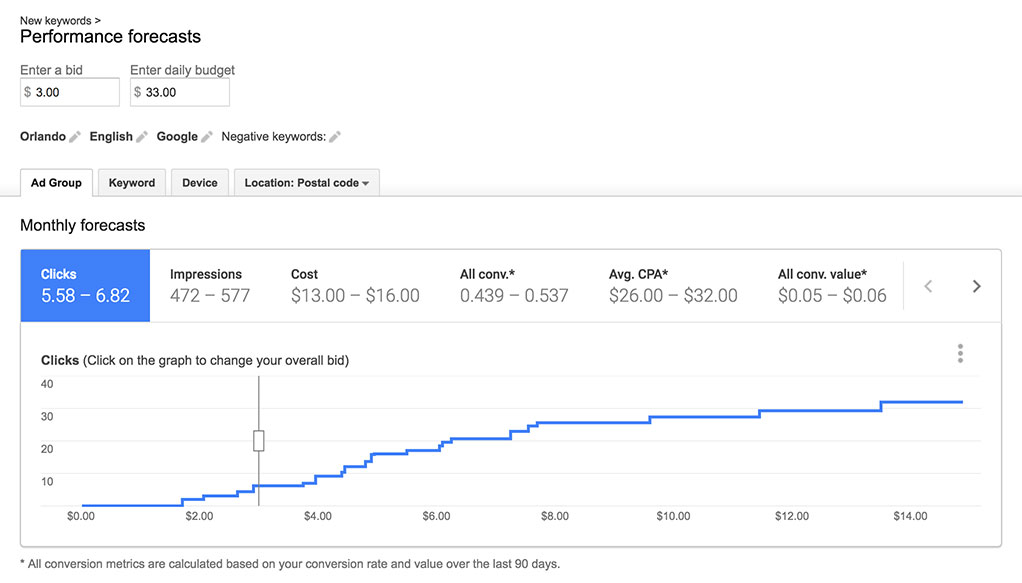 ---
2. Don't use the same keyword for each location
You want to optimize your campaign for a specific region, the same keywords you use for let's say, Orlando, won't work for Boston. Depending on what you are offering as a business will dictate what keywords to use. If you are offering services specific to a location, be sure to use geographical terms like Orlando home repair or fence repair near me.
---
3. Customize your Ad and Landing Pages
Just because you have an ad targeted to your target location, doesn't mean you can just make a standard ad and expect results. Create location-specific ad copy and be sure to include the location in the display URL. If there is a local storefront, use google my business to add the location extension to your ad.

For landing pages, give it the same treatment, be sure the URL has the region as well as the copy in the page. If there is a brick-and-mortar location, include that as well.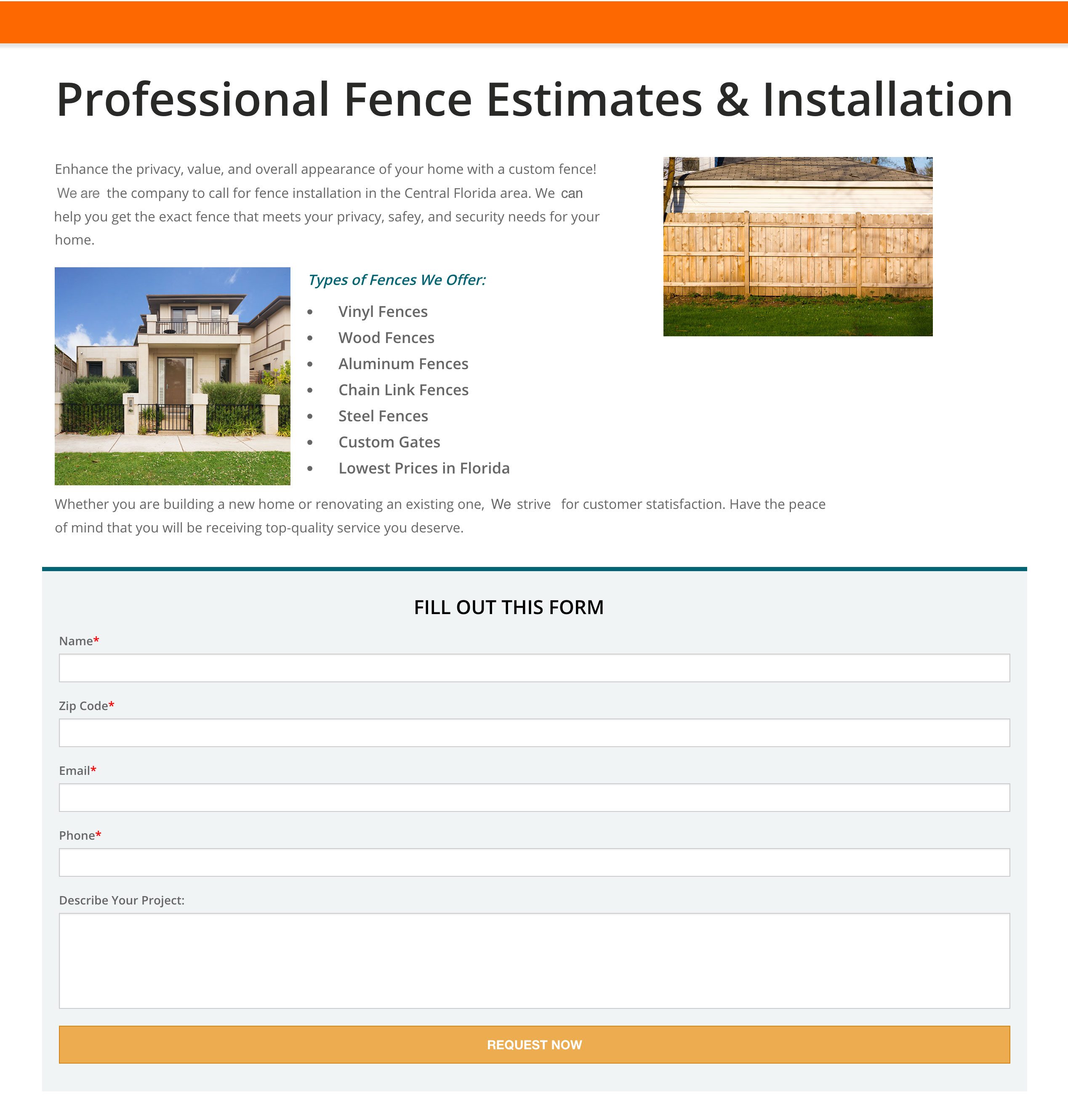 4. Bidding
Ads that are geo-targeting to a specific location generally offer a lower minimum bid and lower cost-per-click. The lower cost doesn't mean you don't have to optimize your bids. One thing to make sure of is mobile bid adjustments and your ad schedule. Pay attention to what device people are using to access your site as well as the time of day and adjust your bids accordingly.
Making sure you follow these best practices for geo-targeting optimization will help you lower costs while increasing conversions. If you or your company needs PPC help, reach out to us!