Keep on top of your forms and alerts. Here's how to set them up with Solodev forms.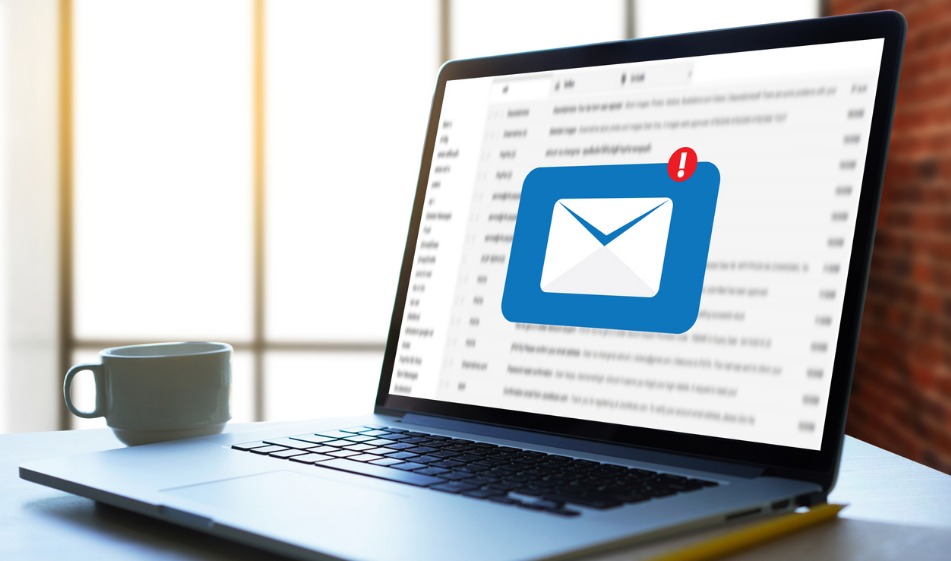 Why use email alerts?
Contact forms put people in contact with your website, your business, and ultimately you.
However, it's easy to forget to check on those form responses. This simple tutorial helps you
Step 1: Create the DataTable that contains your form.
Be sure to select "Website Form" as the "Datatable Type". This populates the necessary alert fields. Note: we call them ticklers, inspired by but not to be confused with the traditional filling system of the same name.
Example: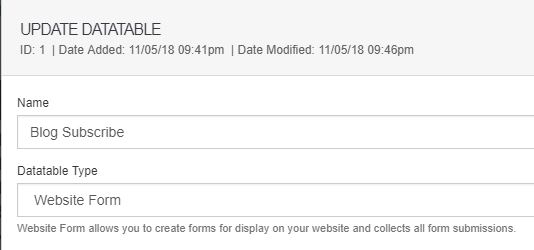 Step 2: Submit the emails you want to be notified upon form completion.
Example: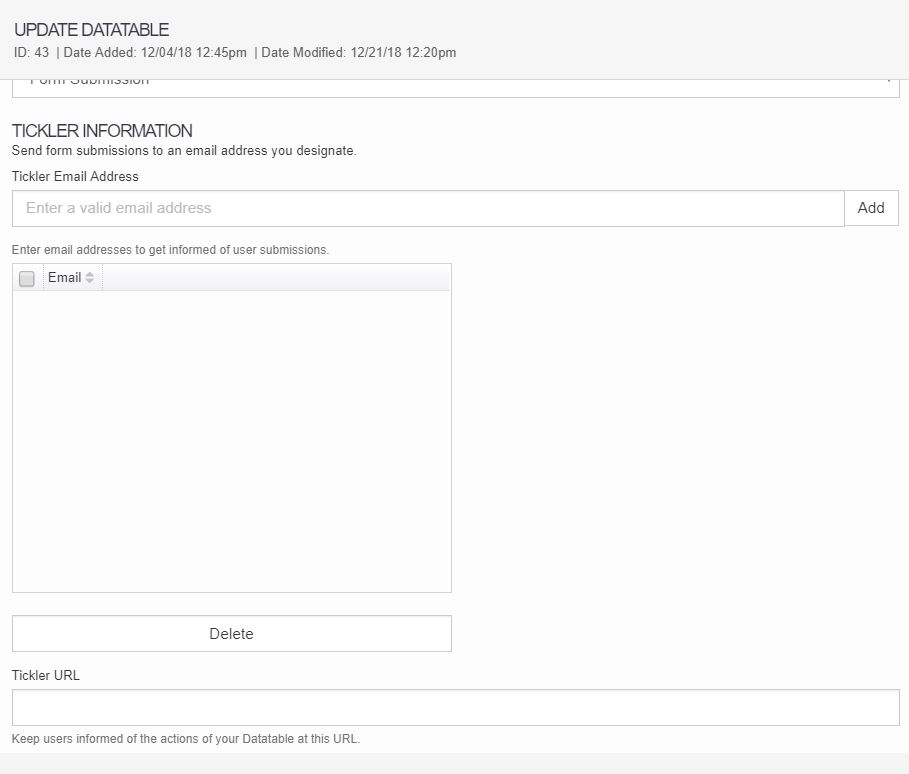 Step 3: Click 'Submit'
This will email the entered users upon form submission.
Now you have an easy way to ensure no form gets lost in your next major campaign!